Online Dating Tips for Single Dads
Being a single dad is not a very easy thing. Our society mostly talks about single moms but tends to completely forget about single dads. There are hundreds of articles that teach how to date a single mom. In those articles you can find advises for both women and men. Women learn that children are not an obstacle to their personal happiness, and men learn not to fear single moms. Although, there is still a stereotype about dating a single mom. Usually, many people recommend avoiding dating women with children. But it is even worse with single fathers. It seems that no one actually cares about single dads because it is rather hard to find good tips for single dads.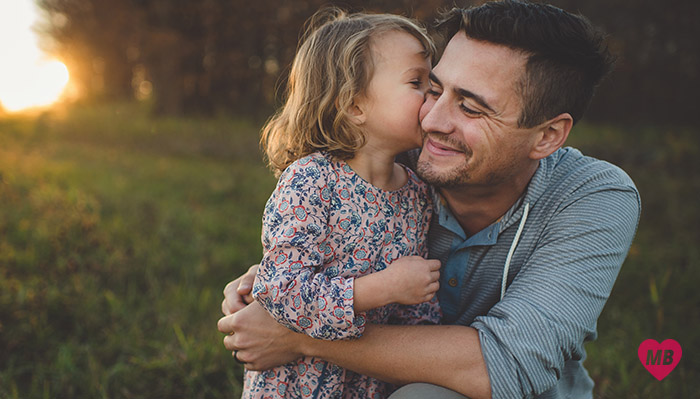 Nowadays, a few people haven't heard about online dating. It is a rather convenient way to find a life partner. Dating is not the easiest thing, and we are sure that you have fully mastered this skill. But online dating in a way is a very different thing. You must have some special skills to be successful in online dating. The most important thing in online dating is your attitude to it. Because on a ladies dating site you will meet many girls, and only one of them will be perfect for you. If you want to compare, then in the real life you will have to date approximately 3-5 girls to find someone very special, but on the Internet, you will see a hundred times more girls and will text with ten times more girls, till you find one.
But don't be afraid of that. Maybe those numbers seem dreadful, but it is not all that bad. On the Internet, you can chat with many girls at the same time, while in real life this number shorts to one. Now, you see, that even though there are so many options to meet a single girl online, you still won't have to waste an incredible amount of time. And this is why the Internet is the best tool for single fathers who search for a life partner. You talk to people only when it is convenient for you, and you can search for a partner even while watching cartoons with your son or daughter.
Online Dating Rules for Single Dads
In this rapidly changing world, old dating advises, and tactics are becoming useless very fast. Humans always improve, in one way or another, we can't simply stay in the same place without moving at all, both physically and mentally. If you want to ask how hard it is to date as a single dad in this modern world, then you must know that it becomes easier with every day. You just need to follow a couple of vital rules and tips for single dads dating, and your chances to find a good partner will rise significantly.
Be Honest
Some people believe that it is better to lie about the fact that they have children. You should never be one of those people. If you already are, then stop! Your lies will only make finding a life partner harder. Too many people lie, and this is why it is so hard to find a girl to date as a single dad. Because those who have already faced liars among single fathers and mother cease to believe to other ones too. But people lie not only about children. You should be honest about everything. Remember, you are searching for a girl whom you will trust your children and lies is the worst way to find someone whom you will able to trust.
Be Consistent
While trying to date as a single dad, if you want to be successful with women, you first need to organize your own actions and learn to be consistent. Chaotic behavior usually leads to dissonance with oneself and with others. Many people are afraid of dating an inconsistent single father or mother because they don't want to take responsibility for their children. You need to look smart and adequate, don't behave chaotically. You need to show your future girlfriend that you are a mature, serious, and calm man.
Don't Look for Only "Mommy" for Your Children
Of course, it is way better if children grow in a full family. They suffer from less stress if they have both mother and father. But you must also understand that a bad partner is even worse than no partner at all. Why do you think there are so many fairytales about evil stepmothers? Plus, even if she is a perfect mother for your children, but you won't love her, you still won't be happy with her. You don't have to sacrifice your or your children's happiness because there are so many candidates on the Internet. We are sure that you will manage to find someone really good.
Make a Move
Don't expect that girls will fight for you. Remember, you are the one who should make the first step. Don't waste your time waiting while someone will contact you. Usually, every girl on dating sites has a huge amount of men texting her, no doubt that she won't even bother to try to find someone, she will simply choose from those who are texting her just now. Don't be afraid to write girls, and don't forget to be polite and original because those two are the most important qualities in online dating.
Be Patient
Maybe in some utopia or an alien society, or perhaps in cartoons for kids, people easily find love for the whole life but not in reality. In the real world, you should never hurry things up in dating because you first need to know your partner well, and only then you can start thinking about inviting a girl into your family with children. Patience also means that you shouldn't lose hope that one day, you will find someone with whom you will be able to create a new family.
What Do Experts and Statistics Say?
Experts from the National Academy of scientists analyzed almost 20 thousand people in 2013. Those people got married between 2005 and 2012. During their research, they understood that approximately every third marriage was possible only because of various online dating services because those couples met on an online dating website. And there is even more, couples that met online were way happier and satisfied, plus they divorced more rarely.
As you can see, online dating is not an abomination or a perversion of some kind. Many people find partners online via the help of various dating websites, and successfully continue their relationships in real life. According to experts in 2030, more than 70% of couples will meet online. This will be possible only because online dating is a very convenient and efficient way to find a life partner, especially for those who don't have enough free time. So, you don't have to think about how to find time to date as a single dad because on the internet you can make many attempts to meet girls. Thus, in a couple of days, you will learn how to date as a single dad.
Main Online Dating Tips for Single Dads
We are sure that you have many reasons to date as a single dad, and, as you can see, your success is in your hands, and it is up to you to learn how to use online dating websites most efficiently. We are going to provide you with 10 single dad tips for meeting someone online. Our tips will help you understand what you should and shouldn't do in online dating.
1. Chose nice photos
Your profile pictures are very important. You can't simply choose random photos and expect to have success among girls online. Find photos that tell stories, make sure that you are easily recognizable in those photos because girls must know whom they will be talking to. Don't post too many of them. It is enough to download from 5 to 9 photos and keep other ones for your texting period. Avoid photos in which you are among other men because girls won't be able to tell which one you are.
2. Write a nice bio
Take your time to write a perfect bio because this is the next thing every girl will see in your account after your photos. If you have a nice sense of humor, then try to make some jokes in there. But don't turn your whole bio in one big joke. You must mention your children there. Thus, you will be sure that those girls whom you will be talking to, don't mind your kids. Mention your hobbies and interest too. Thus, girls will know whether you have something in common. It is always easier to find some common topics if you share the same interests and hobbies.
3. Be polite
As we have mentioned above, polite people have way more chances to find a partner online. Don't try to impress girls with your rude behavior. Girls like bad boys, only if they are bad with everyone else except for them. You may try to look cool and sometimes even rude, but definitely not with her. With your impoliteness, you will only insult a girl. With your manners, you must show that you are a good respectful person. Let them see that they will feel happy, equal, and protected with you.
4. Be yourself
We are who we are. This is a very simple fact. Don't try to act against your nature by pretending that you are something that you are not. It is almost impossible to maintain a false picture of yourself for a long time. The main problem here is that when a girl will learn that you have been pretending for all this time, she will leave you. No one likes liars. Imagine that she expects that you are a surgeon in Atlanta, but in real life, you work as a truck driver from Alpharetta. This will be very disappointing. And don't think that smaller lies are less disappointing. Lying is bad, especially in relationships with women.
5. Use various websites and apps
There many different dating websites on the Interment. The more diverse websites and dating apps you use, the higher the chances are you will find a good partner. It is better to use the most popular websites not only because there are more potential candidates for you, but also because it is harder to meet a scammer there. Be very careful with searching dating websites online because the Internet is full of scammers. But even though there are way more good websites that don't lie to their users, eventually you will find something that will suit you perfectly.
6. Pay attention to her photos
It is better to avoid girls who upload only professional photos. If you started to chat, then ask her to send you her selfie or photo with friends. If instead of sending a photo from daily life, she will send another professional picture, then it is better to search for someone else. Every girl wants to look nice, yes, but if a girl sends only photos made by professional photographers, then chances are high that she is a scammer.
7. Don't wait too long for a first date
Remember, your goal is to have a real date via the help of online dating services. Online dating works just perfect if you use it for the initial acquaintance with a girl. During your online conversations, you should learn as much as possible about her. This information should be useful when you decide to go on a date with her. Don't wait too long to ask her to go out on the first date with you. In a perfect case, you should text her for a couple of days and then go on a real date with her.
8. Be original
Believe it or not, but in the same way, as in real life, some women are friends on dating sites. They make profiles together and talk about men who send them messages. If they see that you have sent the same message to both of them, then you, probably, won't receive a response from either of them. It is also important to be original if you want to win a competition with other men.
9. Create a picture of the ideal woman for you
Decide who you are looking for. Her age, appearance, and hobbies are the simplest thing that you should mention in your picture of the ideal woman. Carefully read girls' profiles and think ahead about common things between you. For example, if she is a pretty athlete, then are you ready to discuss different workout programs, count calories, and make protein breakfasts together? Common interests are a good foundation for a strong relationship.
10. Don't fall in love instantly
Emotions are hard to control, and this is completely normal. Sometimes you can find yourself in love after a couple of days of communication on the web. Try not to build illusions: the more you draw in your imagination, the more you can be disappointed later. Don't expect too much from a person on the other side of the screen. You will have time to think about buying a wedding ring and place for your honeymoon, just not now.
We are sure that you will be able to find a good partner who will love your children even more than she will love you after reading our single dad tips. Also, we want to mention that you should stop communication if you have some doubts about her, or your personal boundaries are being attacked. You don't owe anything to this person, so feel free to cease your communication if something is not okay.
There are no comments. Your can be the first
Add Comment