Sweet Text Messages to Flirt with a Girl
It's hard to say what people have to do more often: to write a text message or to call. On the one hand, it's easier to make a call (if you have her phone number, of course), you need just to dial the number, to say something pleasant, and everything is perfect. On the other hand, you can make some efforts and send the flirting text messages that contain its own special romance. That's why the text messages are so often written to the girls. Perhaps, nowadays, a text message serves as a modern version of a love letter.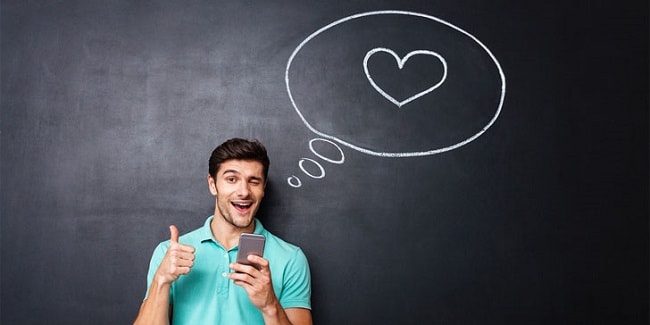 Of course, a free and handsome guy has already something to do. However, flirting through text will help you make significant progress in a relationship with a girl if you are not together but that fits into your plans. In general, text flirting is not only a simple but also a fun thing. In addition, today it is impossible to build relationships without exchanging phrases containing at least eight words. You may be surprised, but the girl will certainly appreciate your efforts. The epistolary genre has a hidden power, you cannot even imagine how effective it is.
You have not talked on the phone yet or do not even have her number, you just saw her profile on the Internet and decided to send her a message. Many guys think that a text message is a great way to communicate with a girl. However, you should be extremely careful because she will analyze your message and think about the true meaning of the message. If you are not sure how to flirt via text, read the tips and some rules of this art because sometimes there can be misunderstandings that will play against you.
Texting and flirting: how does it work, and does it work at all?
What is the Internet for? You can use it for searching for some information, downloading music, watching movies and for flirting with beautiful girls.
When you go hunting for the first time, you suffer from an embarrassment of riches. So many girls, so many profiles create some kind of a paradise for a lover of flirting and dating. However, flirt over text will work only in the case when you know the answers to the following questions. How to start? How to flirt with a girl over text? How to make so, that you are noticed and singled out from the number of the same hunters like you?
Show at least some originality. Get rid of all possible clichés, you should not look like all the guys that she had before you, and those who tried to pick her up. You should have something that would sharply and clearly make you stand out in this crowd. Something that would make her smile, something that would make her think that you are not like everyone else, and she will be interested in you. How can you achieve that? Firstly, be witty, use jokes, careful scoffs and give non-standard answers. All that you have to put in your flirting text messages on social networks. Secondly, you should bring positive emotions, try to make her laugh, make her smile with your message, and this is the top of the skill. And, thirdly, the originality lies in the newness, so try to surprise her with something that she just could not have known earlier, new information always attracts.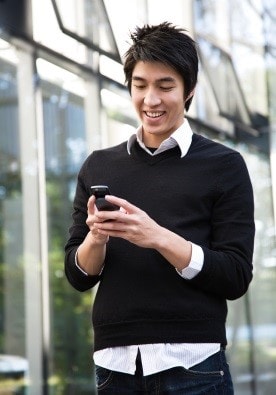 Ask the right questions. If you do not know how to make the girl reply to your message, then here's a good method for you. You should always end your message with a question, so you will just not give her a chance. However, you should not overdo and ask some strange questions that only you can understand. It must be formulated clearly if you want to get a clear response and not something vague. For example, ask her about her plans for a weekend or the coming holidays. Avoid philosophy, otherwise, she will not answer you at all since it is very strange to discuss with a stranger the meaning of life and whether there is life on Mars. Do not be too complicated. The more definite and intelligible question will be asked, the easier it will be for her to answer. And there is one more little advice, do not ask questions that can be answered with monosyllabic "yes" or "no." Otherwise, you will hardly flirt.
Avoid grammatical mistakes. You think that this is completely ridiculous or unimportant, but all girls pay attention to that. Literacy is another indicator of your intelligence. This may sound crazy, but it's better to check your message (correct spelling, commas, periods, capital letters) before sending it if you are really interested in this girl. Doing that, you show her that you are not only cheerful, handsome and original but also educated, intelligent and well-read. Use all the possible leverage.
Be calm and at ease. If you are going to bend over backward and spend 2 hours in front of the screen, wondering what to write to her, she will see and feel that. Forget about any special maneuvers that you read on the Internet, and just try to be yourself as much as possible. Falseness is always felt if you do not know how to present it. You shouldn't send her the millions of messages or write giant poems, a couple of messages a day is enough for flirting. If she wants, she will write to you. Forget about a stereotype that everything should be perfect. Everything should be natural, and this is exactly what will bribe her.
Do not forget about flirting. If you reflect too much on what and when to write the girl, you can forget that you were going to flirt with her and to get a chance to ask her out. If your communication is completely devoid of flirting, then how will it differ from a friendly one? Flirting is the very signal for the girl, thanks to which she will understand that you like her. All the means are good, however, your communication should not consist only of flirting (this is true if your intentions are serious, and if you are looking for someone to have sex with, then flirt and flirt again.) Otherwise, she will quickly lose her interest and will stop answering you anything. Tease her, try to be playful, joke, let her know that you're treating her like a girl.
Main requirements for the first flirting text message.
It should be a simple text message, in contrast to the "What's up?", a "smiley face emoji" and any other clichés that men get used to sending to the girls.
It should be short and clear, a girl should get some information from it (in addition to your greeting, the fact that you like her, and that you want to get her phone number.)
It should contain something that "hooks" the girl. If there is no "hook", then the message will go unnoticed, so read her profile and look at her photos carefully. Quite often, there is a lot of useful information that makes flirting easier.
Sweet texts to flirt with her.
Mobile phones and the Internet have already become an essential part of everyday life, nowadays, none of the spheres of life can do without it, even love. Flirting over text has long been regarded as an independent phenomenon, and the ability to write the flirting text messages to a girl has turned into a real art.
Good morning flirting text for her
Morning is a wonderful time of the day. Regardless of the plans for the day, everyone gets the opportunity to enjoy the morning plans. If awakening accompanies bright and sincere emotions, the result promises to be amazing. Morning can be bright and optimistic if it is associated with the fact that a sweet morning message will come from a man. Every man can show attention and care, as well as come up with a good morning text for her. Perhaps, these cute texts for her make the whole world begin to sparkle.
Any wishes and the most gentle, romantic text messages for her are best sent in the morning. In this case, it cheers up for the whole day. If you write a morning text for her, it will be able to give strength and desire for doing business and carrying out the tasks. The girl will certainly appreciate it, so think about a small cute text for her, which can be written in just a minute or even less.
Good morning, sleepy-head, wish you to have a fantastic day!
You know I am the luckiest man since I dream about you before going to sleep and when I wake up.
In the past, each my day was so lonely that I heard my thoughts in the empty room, but now dreams about you fill all the space and help me wake up, thank you for being in my life.
Every thought about you makes my morning a good one.
Even the strongest coffee doesn't come close to the way you make me feel.
The only reason that makes me wake up in the morning is you.
Good morning to the most gorgeous girl in the world.
Hope you had sweet dreams, and now you are ready to take on the world.
Goodnight flirting sweet text for her
Any day should end with pleasant words and beautiful wishes that will help a girl go to bed in an excellent mood and commit herself to a new day. You know how difficult it is to fall asleep after a long working day because of different thoughts. Besides, it can be difficult to go to bed when you know that next day, you have a difficult exam or a meeting.
Think about sweet goodnight texts for her, containing some just pleasant or flirting wish. Such words must necessarily go from the heart, but not always they can be found. Don't think only about sexy texts for her, it's just a part of your communication and a pleasant addition to your talk, you can come up with some funny text messages for her to end her day on a good note.
Wish you sweet dreams like cotton candy.
My night will be filled with wonderful dreams because of you.
It was hard to fall asleep and all day long I dream of you.
This cold fall, I wish I were your blanket that warms you every night.
I will be your personal guard tonight so, don't be afraid of monsters under the bed, sweet dreams.
Have a good rest before such a hard day. Mentally, I'm with you all the time, even if I am not somewhere around. Sleep tight.
Hope Sandman will take care of your sweet dreams.
I see the most amazing reflection of the world in your eyes, have a rest and be ready to drive me mad again. Good night.
Take a look out the window, today the moon shines extremely bright because it shows you the way to my dreams tonight. I will be waiting for you, sweetheart.
I just had the dirtiest thought about you ever. Too dirty to text — wow, I'll tell about it later.
They should arrest you for being that gorgeous.
Some additional tips
Do not send her too many messages. She will think that you are boring, that you do not do anything at all and that's why you send messages all day long. She will hardly want to continue this obsessive communication. Remember that she has her own life, so you do not need to make claims that she does not respond to your messages immediately. She has a job, a hobby, her friends, so it's extremely stupid to think that she is 24/7 waiting for your message with the phone in her hand.
Pay attention to how many messages you send to each other. If these are several short and monotonous messages, then it's unlikely that she is interested in communication. Let her know that she is a special girl for you, use flirting text messages in order not to get in her "friend zone," and don't wait too long to ask her out.
There are no comments. Your can be the first
Add Comment