The Rules of Dating Mature Russian Women
No topic (except politics) is discussed as often as a relationship between a man and a woman. We talk about this in private conversations with friends, in social networks, writing the articles in blogs, we go to thematic seminars ... in order to make your love experience more interesting and pleasant. The most popular topics have appeared in the psychology of romantic relationships: "how to improve sexual life," "how to find a perfect match," "how to save a marriage" ... but what about the relationship between a young man and a woman who is five or more years older than him? This is said and written less often than it should be.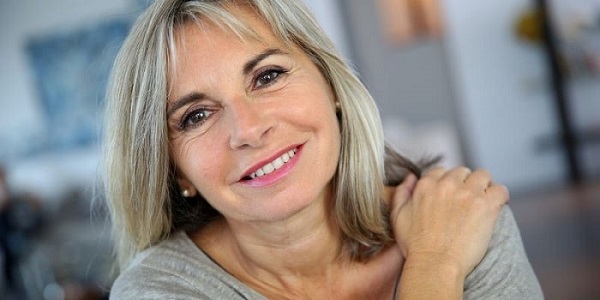 Positive Aspects of Relations with an Adult Russian Woman
There are many opinions about how a relationship with a woman who is much younger than a man (6-10 years or more) can develop. Is it good or bad? Does this relationship have a future? If the difference in the age of spouses is 1-4 years, this is completely invisible and generally accepted. But if we talk about five years or more, and even in favor of a woman ... Such romantic relations have been akin to something forbidden and indecent until recently. But as the years go by, society loses stupid prejudices (without forgetting to invent new ones, of course), and things that were not worth talking about aloud a couple of decades ago have become something completely normal. Almost.
As many other innovations in the field of human relations, older women have become popular thanks to movie and music stars. Today, Hollywood can be considered as a testing ground for various social experiments. If they are successful, the results of these experiments are integrated into society. But it's not even about how society perceives such unions. This unequal marriage presupposes a special relationship between spouses. Some effort is required on both sides, but only few people think about that before doing such a serious step.
Let`s consider the positive side of this issue for women first. Communication with a young man provides a woman with "returning to her youth" for a while, rejoicing in the first kisses, walks under the moon, riding motorcycle through the night city etc. She can "die of love" because of the fact that she cannot do anything to herself. At this point, she looks like a high school student - runs away from home to dancing and to have secret dates. There is no woman in the world who does not want to experience these magical sensations again and again.
What can you say about young men entering into a similar relationship? As a rule, a young guy is more romantic. A much older girl can be one of his first partners, if not the first. The older woman has the opportunity to "grow an ideal man." Communicating with her, the guy seeks to reach her level, becomes more courageous, acquires good manners, and changes some of his points of view. And it's good for him. The adult lady has a bunch of benefits! It's easier to influence the guy for her, she has experience, she knows how to quench conflicts and turn a blind eye to trifles. And if she succeeds, she can admit that despite the ten-year difference in age with her beloved, she has never met a more kind, attentive, romantic and caring guy. And sex with Russian mature woman can teach a young lover a lot of things too.
Tips on How to Date Mature Russian Women
Russian women dating is extremely popular among Western men. Thousands accounts of mature ladies are placed on hundreds dating sites. And all of them want to meet their love. And many of them succeed. But what if you're still young and you really like the mature Russian ladies? After all, communication with these girls is a little more complicated and has its own peculiarities.
We have prepared a selection of recommendations and rules for you, tested by the experience of many men. Learn them and your meetings with older Russian women will be pleasant and successful. So, here's the list of aspects that are important to be considered:

Show that you are a real man. There is one common misconception: adult women, including Russians, like high school students. This is a complete lie. A Russian mature lady who uses dating sites does not need snotnoses. She is looking for those who became truly manly before their peers did. Remember this. In addition: do not lie about your present age. Neither round up, nor round down it.
Do not rush the topic of sex. Russian women, especially adults, are quite conservative in this regard. And contrary to the popular myth, they are looking not only for fast sex without obligations. Most of them need real relationships. So, decide before going on a date if you are ready for this and whether you need it.
Start a conversation on an interesting topic. No, we're not talking about comics and video games. Most likely, a mature Russian woman will not be interested in it. But they just love to share life experiences and discuss serious things. So, listen carefully, maintain a conversation and do not relapse into childhood. It is in your best interest.
Show that you think about the future. Ambitions in young men are very important. Especially for older Russian women who are looking for dating. That's why they are looking for compatible partners among us. Many Russian men are not able to build and implement long-term plans, they live for the day. And you should let her know that you are different from them.
Always be honest. Lying is a bad option even for the first date with a girl of your age. And in the case of an adult woman, a lie can lead to a complete failure. By the way, Russian ladies really appreciate the sincerity and openness in men, so here is our advice: don't pretend!
Show that you know how to work together. Adult women know that the best way to achieve success in your career and in your personal life is to effectively interact with your partners. Those who crossed the middle age line are absolutely not interested in children's games. An adult woman will not waste her precious time figuring out which of you is cooler. In addition, Russian women rarely claim to be the leader in a relationship. So, we can say that there are less problems with these ladies.
Do not talk about the age difference. This is the golden rule that you should remember once and for all. Even the boys know that asking girls about the age is the height of indecency. Asking adult women's age is a suicide. You take a risk of offending your girlfriend very much. But if she suddenly starts the conversation on this topic herself (yes, this also happens), convince her that these years between you are the mere trifles.
Be courageous. Feel free to be assertive and even brave. If you do not receive any special signs that your beloved is ready to move to the next level of relations, it does not mean anything. Perhaps, she has some doubts about the correctness of such relations. Do everything to destroy them.
In Conclusion
Anyway, there are no magic guides that will make an adult Russian woman fall in love with you. It all depends on the specific situation and the specific people. What can we advise in this case? Just listen to your feelings and feelings of your partner, love each other and be happy. Good luck!
P.S: Write us if you have some additional information about Russian girls dating!
There are no comments. Your can be the first
Add Comment