15 Expensive Date Ideas that Will Definitely Work
Every guy, at least once in a lifetime, has had a real-life dilemma – what to invent for a good date. You know, when you are slightly over twenty and definitely richer than 50$, you might want to impress your lady other than going to movies or ordering Mexican food. Besides that, if this is your first date, you should always make an impression of a generous person that CAN and WILL surprise a woman no matter what. Today we will talk about some original ways to impress a girl.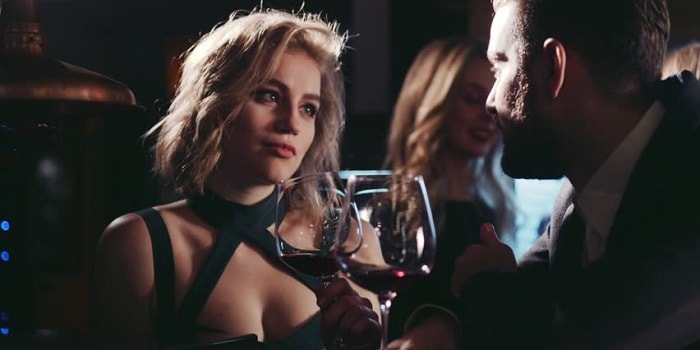 Different Ways To Impress Girls – Is It Good Or Bad To Try This Hard?
The answer will be a no-brainer for a woman, definitely. All ladies like to wake up in a dream, with lots of tender kisses on a cheek and a good French toast for breakfast. But what about men? Is it rational to spend this much money when you are not even sure of your beautiful date yet? Maybe she is one of those scammers who would flatter you just for presents and expensive entertainment?
Pros of such dates:
It is an unforgettable experience that will impress you no matter how long she will stay with you.
You will feel validated and smart for throwing such a feast without being predictable.
She might thank you with good sex afterward.
If you are really in love, she will understand that you are a nice, caring person that actually tries hard to impress her.
Every girl is very romantic, even inside every feminist and tough lady lives a vulnerable girl that wants to be treated like a princess from her favorite romantic comedies.
Cons of such dates:
They are expensive.
Some types of amusement will be hard to find in small towns.
They don't guarantee you happy life afterward.
Let's start with basics. How to prepare your woman for a surprise? The best way to impress a girl on chat is to leave her a hint of what is about to happen, even if she doesn't like surprises that much.
Ways to impress a girl while chatting:
"I heard you always wanted to drive an expensive car"
"What is your top-color for lingerie? I think you would look good in red."
"You look like a princess. I really like you. I think you deserve biggest presents on Earth. Actually,…"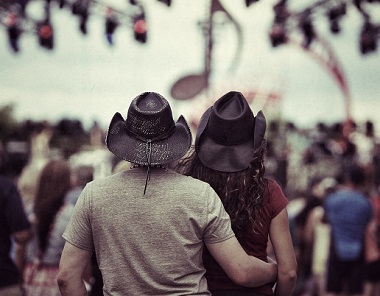 Your key task is to be sudden and unpredictable. When the girl is your new acquaintance, you don't want to be so pushy. Make sure she is excited about an upcoming event. Otherwise, be a little more diplomatic and charming, she would love that. The best way to impress a girl is a sudden phone call. Just make sure she is waiting for it. You need to catch a good moment and ask her on arguably the best date of her life. This is going to be a big present, so you definitely need to be prepared.
You may send her flowers or food. Don't remember the time when it was annoying or unnecessary. I think this might be one of the best ways to impress a girl. Leave a little note about what is about to happen to her this night.
Ok, but what is about to happen to her indeed? Since we decided on the way of inviting on a date, it would be a good idea to actually choose the place and the activity!
Expensive Date Ideas: Make Her Thrilled!
So, welcome to the stage 2 of out talk. This might be bizarre, but these expensive and less expensive date ideas will definitely impress every girl, no matter of what age or status she is!
1. Whiskey / Wine Tasting
What can be more tempting than to be inside a warm cozy room with a nice drink in your hands and a beautiful woman by your side? If you are too lazy to go in for sports, you want to sit at home, there is no riddle – go for tasting strong drinks which you prefer most. Again, almost all major cities regularly host similar events, where gourmets, connoisseurs and just amateurs pour drinks in groups and sip alcohol with an intelligent look. So visit Google for help! It is so chic and unusual. In order for it to fall into a category of expensive first date ideas, it NEEDS to be expensive. Don't turn your date into the sad alcoholic drama! No cheap wine in a carton! You REALLY need to think about this idea seriously in order to provide your woman the best mature date possible!
2. A blind date
Ok, this is not the thing you may have expected. It doesn't mean something you have thought. I am talking about restaurants that offer a romantic dinner in complete darkness! It might sound funny or unusual, but such places really exist! This is probably one of the best mildly expensive date ideas. It will give you the opportunity to re-taste usual dishes, learn to distinguish smells and develop a sense of space. It will improve your sense of smell, as well as intuition. You will have dinner in absolute darkness. Trust the skills and mastery of the chef, as the dishes can be recognized only by their mysterious flavors. Or maybe you have never eaten those? It is actually quite romantic to concentrate on your feelings. Or, maybe, you can imagine someone hotter if that is the case :)
3. Helicopter ride
Do you want new emotions? Or maybe you want to impress your loved one? Then an air ride in a helicopter is the best choice! It is the exclusive right to fly over the city, which will open to you the amazing beauty of the landscapes and the suburbs. This is a unique opportunity, unlike others, to take off and, holding hands, recreate the best scene of Fifty Shades of Grey. The route of the walk can be organized at your discretion but with the observance of technical capabilities. This might be the best expensive date ideas if you really want to impress your woman! She will never forget a journey like that!
4. Go to a concert
This is always a good idea. I mean, who wouldn't want to see an all-time icon or a long-forgotten childhood crush? Women are huge fans when it comes to concerts. Imagine what her reaction will be when you offer tickets to the concert of a band or a singer she always dreamt of but didn't have any slightest idea she could afford that! It will guarantee you days and days of thank-you's. Besides it, an atmosphere in such places is just amazing. It breathes youth, freedom, and a couple hundreds of dollars for you.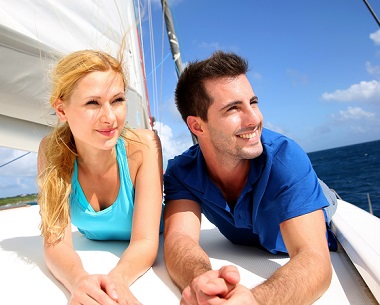 5. A carriage walk
A similar excursion or a walk through the places dear to your heart uniquely pretends to be the best date of the year. Just plan everything in advance, examine the horses and the carriage itself. Surely you and your girlfriend will not be pleased with the sight of skinny and muddy bellies, as well as piercing wind blowing in all the cracks of this transport. Dress warmly (if it's a cold season), take with you a couple of thermos with hot mulled wine, hug your girlfriend, and observe best places of your city!
6. A yacht date
Do you want to make a romantic surprise for your better half that will be remembered forever? Not a single girl could ever refuse to have dinner on a yacht! Invite your loved one to walk around the city and accidentally lead her to the yacht club to a beautiful white boat, where you will have a luxurious dinner with delicious dishes, champagne, candles and flowers ... and all this to the luxurious sounds of saxophone or violin!
7. A burlesque show
This is on the list of mildly expensive date ideas. Such type of date will definitely spice up your feelings. Women, sexually dancing in luxurious underwear with expensive jazz music and a couple of cocktails… What can be possibly better that this exotic romantic date? I am sure both of you will be pleasantly surprised. But, please, don't show too much excitement for the dancers. You don't want to make your companion jealous, right?
8. Eat-in
Show off your culinary skills and ask your girl to share a dinner. This is more of a cute inexpensive date idea. Don't overdo the candles and music, or you may frighten her. Just nice relaxing music, funny jokes, and natural atmosphere. What can be better for two people in love? She will appreciate your cooking skills for sure, even if the pie is extra crusted!
9. Go for an expensive meal
Still, eating out is and will always be the safe bet. Have her serenaded by one of the waiters with a bottle of champagne and a dozen red roses. Declare your love, kiss, talk about your feelings and be flown away with the atmosphere of romance. Just make sure you found a top-notch restaurant with live music and her favorite cuisine.
10. Under the sea
Go scuba diving. This idea is definitely an exotic one. But if both of you are adventurous and curious about what's going on under the water, then why not? In major cities, such experiences are easy to find, even if you don't live by the ocean.
11. Take her to Tiffany
This might be the most iconic date ever! It will make her heart melt right away. Who wouldn't want to recreate this unique atmosphere from the legendary 60's movie? It can be unbearably cute, even if you don't have money for a diamond ring, you still have a coin for that silver telephone dialer!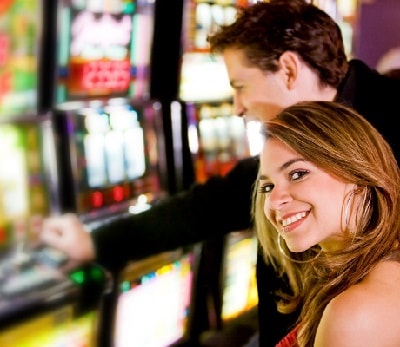 12. Dine on the roof of the high building
Well, not on any building, of course, you don't want to end the date in jail! There are several places that offer you a unique sight of the beautiful night sky and city lights. Impress her with your perfect taste in dishes and wine and provide nice relaxing atmosphere where both of you can feel on cloud nine.
13. Take her to a casino!
If you want to feel royal and rich, you should try to find an iconic casino and spend some money together. This might be fitting for a couple of gamblers or just risky people with some dollars in the pockets!
14. Rent a very expensive car
When your woman is worth a sport car, but you ride an average one, just rent a Bugatti or a Ferrari for a night. Sure, even for one night, it might be really expensive, but the feeling of million dollar wheels underneath her will definitely bring the sexy back!
15. Stay in an expensive hotel
Even if you have a place to live, it would be such a romantic experience to order food to your suite, fill the bath with water and bubbles, open a bottle of champagne, and pretend that this is your all-time lifestyle. Oh, how luxurious!
There are no comments. Your can be the first
Add Comment