How to Attract a Gemini Woman
An astrological sign can tell a lot about a person. Moreover, it helps find the right approach to someone in case you want to start a romantic relationship. And so, today we are going to talk about the Gemini woman personality and discuss the process of dating a Gemini woman.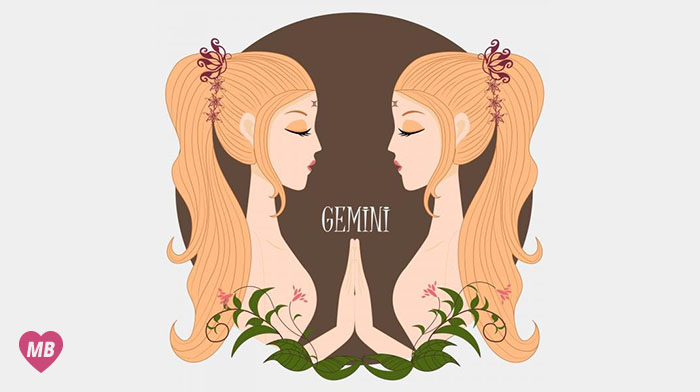 Gemini Woman Traits
Representatives of Gemini zodiac sign are insanely emotional. Some of them express feelings very brightly and loudly, without any embarrassment. They absolutely do not worry about looking somehow wrong in the eyes of others. However, this character trait is fraught with wild mood swings. At one point in time, a Gemini woman can act as if she is in the seventh heaven. And at the next one, she may well give everyone around a blanket party because of a sudden attack of aggression and anger. So, you should accept the fact that a Gemini woman is so emotional! By the way, if she is in a bad mood, then you can save the situation with the help of sense of humor – it works like some kind of a magic spell.
Also, Gemini women are very sociable. They love to have fun, dedicate time to pleasure, and spend time in large companies. They need communication as much as air to breathe. If they do not share information with someone on a regular basis, they simply begin to emaciate. Gemini is responsive, intelligent, and able to keep the conversation alive. It may seem that such a woman sometimes has her head in the clouds, but the exactingness and inflexibility are not alien to her either.
It is obvious that you will not be bored with a Gemini woman. New experiences, express travels, adventures, and many other things are guaranteed if you start a relationship with such a lady. Gemini woman is completely restless – she thirsts for adventure and spice of life. However, she is smart, cunning, and organized. She likes to hold discussions and treats recognized authoritative opinions with doubt. She is kind, generous, and attentive. Although these qualities often manifest just in relation to her parents, children, family, and closest friends.
Impulsiveness and unpredictability allow Gemini to solve complex problems with simple methods. Such a woman is enterprising and copes with highly sensitive tasks very easily. When Gemini woman is in a good mood, she is energetic and ready to rush into adventures. Vivacity, vulnerability, and impressionability – that's a Gemini woman all over!
Gemini Woman in Love
A Gemini woman dreams of meeting the very prince who will give her unearthly love and care. Her cheerful disposition, beauty, and sociability attract many men, but the unpredictable nature and inconstancy eventually repel most admirers. A Gemini woman needs a truly wise partner with a broad outlook, who can be a good conversationalist and reliable friend. Then she will become trustworthy support and adviser in all the endeavors of her beloved husband.
Gemini is not created for routine household duties and does not want to be a home-keeping heart. Everyday routine has a devastating effect on their life. Only if a man turns out to be good enough for family life, then Gemini woman can show herself as a wonderful and hospitable domestic goddess.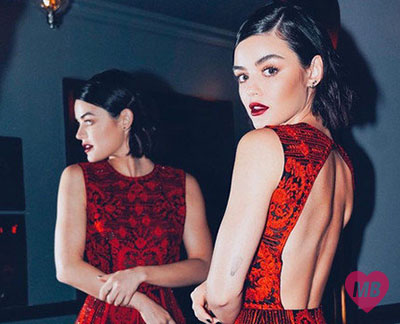 For her children, a Gemini woman is a good friend who can give advice and support them in difficult times. Also, a woman of the Gemini sign knows how to organize a cheerful family holiday without making a great hole in the family budget. After all, these ladies can be very economical. Despite this, their wardrobe is always full of fashionable clothes.
The positive traits of a Gemini woman in love are:
Sociability
Openness
Carefulness
Chumminess
Curiosity
Diversified interests
Assertiveness
Moveability
Excellent intellectual abilities
Rationality
Wittiness
Ability to making concessions
Negative qualities of Gemini women in love are:
Lack of focus
Inconsistency
Frivolity
Irresponsibility
Superficial judgments
Uncertainty
A Gemini woman feels good and comfortable with a man who has similar character traits, interests, or at least something in common. Despite the fact that she easily makes friends and gets into a conversation without any problems, she feels interested not in every man. And if her interest evaporates, the relationship ends very quickly. What kind of man matches a Gemini woman? Everyone who is:
Active
Cheerful
Sociable
Well-rounded
Interesting
Generous
Smart
Self-confident
A Gemini woman is difficult to get on with men who are:
Conservative
Pedantic
Laconic
Passive
Overly emotional
Strict
Secretive
Demanding
Signs a Gemini Woman Likes You
Do you wonder how to tell if a Gemini woman likes you? If a representative of the Gemini sign gets interested in you, then you will definitely know about it. These ladies are very open-hearted and straightforward, so they never hesitate to express their feelings directly. And as soon as a Gemini girl realizes her love, the fun begins. In general, these women are quite loving and amorous, therefore, they fall in love with someone quite often.
So, Gemini woman is unlikely to keep her feelings secret. She will express them very emotionally, constantly giving you some hints. Also, the representatives of this sign are very fond of flirting, and they do it very skillfully. If the feelings are strong enough, then a Gemini woman will do everything for the sake of her beloved. There is nothing impossible for Gemini girls.
How to Date a Gemini Woman
A Gemini woman is distinguished by instability and a love of change, but at the same time, she is very attractive, intelligent, and sociable. This woman is graceful and gentle. It is pleasant to communicate with Gemini, they are erudite, strive for diversity, and love everything unusual.
At first glance, dating such a woman seems to be difficult. To do this, you should follow the advice of astrologers. The first thing you need to do to attract a Gemini woman is to find out which man may spark the interest of the representatives of this zodiac sign.
To become a man of dreams for a Gemini girl, you need to be not just an intellectual and interesting conversationalist, you should understand her spiritual qualities and respect her desire for freedom. It is the best way on how to attract a Gemini woman. At the same time, a man who wants to date such a lady should constantly surprise his beloved. After all, she wants a man to become not only a friend and lover but also a congenial soul.
To attract a Gemini woman, one should strive for her ideal. But it should be done slowly and elegantly, by surprising her with a good sense of humor and wittiness. Representatives of this zodiac sign are able to appreciate a man from the very first minute of communication. At the same time, the appearance and physical fitness of a person is not as important as the harmony of interests and a sharp mind.
If you have already managed to attract the attention of a Gemini woman, then the next task for successful dating is to keep her interest. We have already said that these women, like all the representatives of this zodiac sign, are windy and variant, therefore, you should do everything so that a Gemini woman does not get bored and lose interest in you. There are some simple tips that will help you in dating a Gemini girl.
A man should be ready for the wild mood swings of a Gemini woman, her frequent changes of tastes and sympathies.
Try to be more interested in her affairs, problems, and hobbies. Gemini is impressed by communication with her soul mate.
In no case try to limit the freedom of choice and actions of these girls. Such an attempt will end in complete failure. There should be no restrictions at all. Also, giving her more personal space is a good way on how to make a Gemini woman miss you.
Be sincere and honest with a Gemini woman. It is a lie that she will never forgive you, even if you are united by a hundred years of relationships. No half-words!
Be original. Try to make every day different from the previous one. Arrange romantic evenings, go to the cinema or theater, and visit the sights, while choosing interesting exotic places. A woman of this zodiac sign needs constant movement.
Constantly develop yourself if a Gemini woman is bored, she will fall out of love with you. You should try to satisfy her spiritual, intellectual, and sexual interests. It is one of the most useful tips on how to get a Gemini woman to chase you. If a Gemini woman feels that you are a reliable and loyal man, she fills your life with interesting events, immeasurable love, and devotion.
In fact, to win the heart of Gemini is not so difficult. The main thing is to ensure her freedom of choice and actions and not to be mediocre. Then you will have not only a loving girl but also a faithful friend, who will always be there for you at the hour of need.
Gemini Woman in Bed
Changeable and adventurous Gemini women are good lovers. They do not need any special erotic scenery for the sexual act, the seat of a car or "a place for kisses" in a cinema are quite suitable places. A Gemini woman needs from her partner only one thing – so that he starts with a long foreplay and acts "with feeling."
A Gemini woman loves variety in bed. She always seeks to create an atmosphere of novelty. Stereotypical behavior is not peculiar to her, especially in bed. She is deprived of complexes, does not adhere to strict rules, and is always ready to compromise. Sometimes, a Gemini woman can show inherent duality. In one day, she can be gentle and affectionate, and in another – remote and impregnable.
Despite the inconstancy appropriate to a Gemini woman, for her, physical intimacy is not the most important thing in relations. You should supplement your sexual life with spiritual and intellectual harmony.
How to Seduce a Gemini Woman
Do not think that a Gemini woman can be seduced with expensive gifts, jewelry, and luxurious life. Of course, she does not mind comfort. But most of all she appreciates the mental abilities of a man and his intellectual potential. For her, material values are not as important as the mind of a man, his views on life, and the ability to bring novelty into relationships. Therefore, the more interesting and sociable a man is, the more chances he has to seduce a Gemini woman.
Gemini Woman Compatibility
Aquarius man is the best match for Gemini women. In their relationship, there is everything one can wish for – deep feelings, passion, and mutual freedom.
Another good match is a Libra man. He will be happy to put various ideas of a Gemini woman into life. Moreover, they perfectly complement each other in bed.
The relationship between a Leo man and a Gemini woman is able to live for many years unless his thirst for recognition and glory drives her crazy.
The chances for a successful relationship between Gemini and Aries are very high. By and large, Aries, as well as Libra, are ready to put into life even the most extravagant ideas of a Gemini woman.
There are no comments. Your can be the first
Add Comment