How to Show Love to Your Girlfriend
Love is that wonderful feeling when there is a person dear to you, and you become everything for each other. Loyalty, tenderness, passion, care, excitement, mutual help, common interests, joy, sadness, and events - all this is love.
Feelings are multifaceted, as well as their manifestation. It is necessary to love sincerely and selflessly. The girl is a tremulous and vulnerable creature; she should be treated like a dear treasure, valued, protected, taken care of. And she definitely needs to be reminded of your feelings with words and actions. So how to show your girlfriend you love her?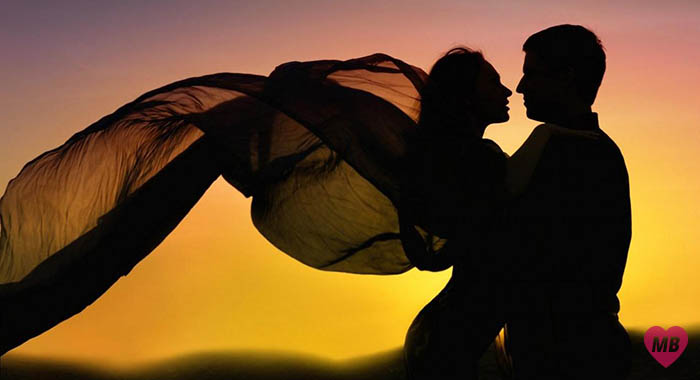 Theorem or axiom?
First, you need to understand that by nature love is not a theorem to be proved. Its existence is not subject to doubt, and you need to take it just like this, without any kind of evidence. You need to learn it by heart before we will proceed to the how to show love to your girlfriend guide.
Probably, no phrase causes so many conflicting emotions and feelings as the phrase "I love you." Hearing it, you feel joy, you are surprised and amazed, you are embarrassed, you want to hug and kiss the whole world. But at the same time there is a concern: isn't your better half lying to you? And many people do not dare to confess in return, although they feel love for this person. They need proof.
For some girls, the only evidence of true love is expensive gifts and trips to expensive restaurants. In other words, they evaluate materially what is spiritual. And this cannot be done purely physically. There are many other different ways to show love. Care and tenderness are true indicators of feelings. Unfortunately, not all girls notice this and set as an example the man of their friend who gave her something expensive, and you, so bad, do not do it. And such words offend, hurt a man's pride.
As for these very methods of "proving," everything depends only on the man's fantasy.
From simple to original
So how to show love to someone? The easiest way to show love is to talk about feelings for this person, to confess your love to the girl. The main thing is to choose the right time and place for this. Meeting with friends is not the best option to do it. In general, it all depends on your sincerity. No need for banal phrases. Say what you feel. The word has tremendous power. Therefore, never (!) talk with your beloved about the previous relationship. The more you talk about your ex, the more feelings you have for her. Try not to start this topic at all. If the girl begins to pester with questions, then gently give the conversation another direction. She should only know that for you she is the best in the world. Words are one thing, but it is important not to forget about actions. Small signs of attention in the form of a hand that you give when leaving the vehicle, the door opened by you in front of the girl will cause her a lot of pleasant emotions.
The gift is a symbol of attention. And its significance is not in its value but in the very fact of the gift. Flowers. Almost all girls love flowers. Since the flowers are a kind of symbol of freshness and youth, by giving them you make the girl feel young and carefree. Well, in front of the flowers with a small souvenir no girl will resist.
Don't forget about romance. This is a great way to prove your love to a girl. A simple romantic evening, dishes cooked with your own hands will not leave any girl indifferent.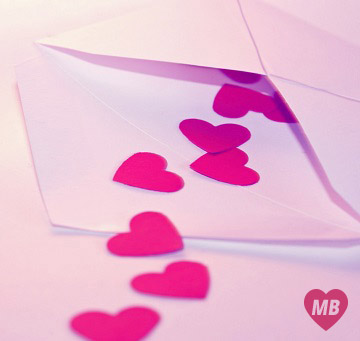 The fact that you chose a surprise for your girlfriend instead of playing computer games or watching football will be the best proof of your love. Balloons, incense sticks, flowers, music - all this will help you create the necessary atmosphere. It would not be amiss to invite a girl to dance after dinner.
Do not forget about your significant milestones: the day of the beginning of your relationship, the day of the first kiss, the birthday of her close relatives. For women, all this stuff is extremely important, but men constantly forget about it. If you already remember the day you kissed her for the first time, it means that she is really loved.
Nothing shows a good attitude to a woman like planning the future together. Do not be afraid to make plans. And even if the girl does not think about what will happen, your love will show the seriousness of your intentions. And if you also talk about children, then all her doubts will finally disappear.
Try to meet the girl's parents. This desire will be taken very seriously. At the first opportunity, ask to arrange a meeting with her close relatives. You definitely need to prepare for it. Ask her about what topics are best to start a conversation with the dad, what his hobbies are; what kind of flowers her mother likes? But try to be not very courteous: flattery and excessive courtesy can alienate relatives of the beloved. Acquaintance with the girl's parents is remembered forever and is a kind of impetus in the development of your relationship, an indicator of the seriousness of your intentions. During the meeting, communicate not only with the parents but also with your beloved, otherwise, it may offend her.
Words to Show Love
The ingrained stereotype that the fair sex loves with ears is not groundless. But one should not take it too literally and "pour" into these ears everything that comes to mind. Consider all sorts of beautiful compliments that have all the chances of success with women.
To conquer a girl, it is not necessary to memorize entire poems, albeit touching, but very long. A few enthusiastic words about beauty, talent, mind and other virtues of a woman will help you win her heart and keep your "positions" for a long time.
Here are a few examples of how to show love and affection:
"You are an amazing, extraordinary girl. With you it is infinitely good: calm, comfortable, fun, interesting. I especially appreciate your qualities such as honesty, sincerity, humanity, kindness. A stunning smile illuminates your face and everything around you. I was lucky that I met such a wonderful person on my life path. Saying it out loud is the best way to show love."
"I have no need to flatter because you have all the virtues that only exist. You are a versatile, talented person. Purposeful and at the same time decent. I do not know for what merit such an angel was sent to me, but I never cease to thank fate for this invaluable gift.
"If I begin to list your positive qualities and talents, a whole life is not enough, but not to say about them is a real crime. You are unique, responsive, sincere, intelligent, decent, good-natured, amazing, gentle. In your example, the universe proved that a human being can reach the perfection - the best creature in the history of existence. "
"Mysterious as a whole ocean: you are quiet and calm, and sometimes like a real hurricane you can destroy everything at a glance. You are as mysterious as the bottom of the deepest parts of the ocean. Looking at you it is impossible to break away, I do not want to live without seeing your eyes. Honey, you are a whole world that I am just starting to discover."
"Everyone is looking for happiness, which is inextricably linked with love. In you, I found a source of life, joy, and good mood. You are my inspiration, the meaning of existence, the realization of a dream."
"How fleeting my life was before I met you, and then time seemed to stop. Falling in love with you is the best thing that happened to me. I enjoy every moment given to us by fate. How can a man dream of more happiness than being near his beloved? Is there anything in life more precious than these moments?"
"My dear girl, the sweetest creature created by the universe. How men show love and affection with words...I don't know, but I'll try to. You fill this world and my life with incredibly bright colors. From the first minute of dating to the present moment, my heart continues to pound in my chest frantically when I see you. Your love works wonders: it heals, protects, warns, directs, fills every cell in my body with happiness."
"How helpless are words when I try to express my feelings for you. All traditional compliments seem unthinkable nonsense, and the effect of the "original" confessions is even worse. Then I realized that perfection is impossible to describe, it is impossible to express in words the real delight of your ideal inner and outer beauty. Love is the only word that can only partly convey my admiration for you."
How to Show Love in a Long Distance Relationship
Relationships at a distance are a real challenge. So anyone who has gone through this or who still loves each other despite hundreds, and sometimes thousands of kilometers of space between them will tell you this. However, in the era of modern technology, this problem is losing a bit in scale. Kilometers and miles do not go anywhere, but now we can constantly be in touch with each other. You cannot say it about those times when lovers waited for the cherished letters to each other for weeks and months.
So how people show love at a distance?
Regular Connection
Communicating with each other is very important. But when between you there are thousands of miles, the importance of communication increases significantly. Try to regularly get in touch with your soul mate. No matter what it will be - a couple of text messages or an online call - just regularly exchange news, even the most trivial. It is very important that the person on the other side of the globe knows that someone likes and thinks about him or her.
End-of-Day Recall
Complete the end of each day with a detailed conversation with your loved one. Tell how you spent your day, what interesting things happened (if it seems to you that no interesting events accumulated during your day, you are mistaken: for the person who loves you, it is interesting even with what juice you drank for your breakfast) and listen to the story of your better half. Such communication is the best demonstration of love at a distance.
Send Gifts via Mail
Modern logistics companies can deliver your gift to the other end of the planet faster than you think. Let this gift be a whole bunch of cute things: an interesting book, a beautiful notebook, a handwritten letter, some pretty knickknacks. If this is not enough for you, use your imagination. Such a gift will make your loved one's day - we guarantee it to you!
There are no comments. Your can be the first
Add Comment