Top Ideas to Bring Romance Back into a Relationship
Is it possible maintain the depth of feelings and mutual interest in five, ten or fifteen years of the relationship? Or should people accept the fact that love inevitably becomes a habit? Anyway, if there is no romance in the relationship, then your marriage is filled only with obligations. Such couples will break up sooner or later. Can you avoid the turning of love into a routine as well as passion into indifference? The secret is to find a balance between your need for freedom and self-expression, on the one hand, and the desire for closeness and unity with the partner, on the other hand.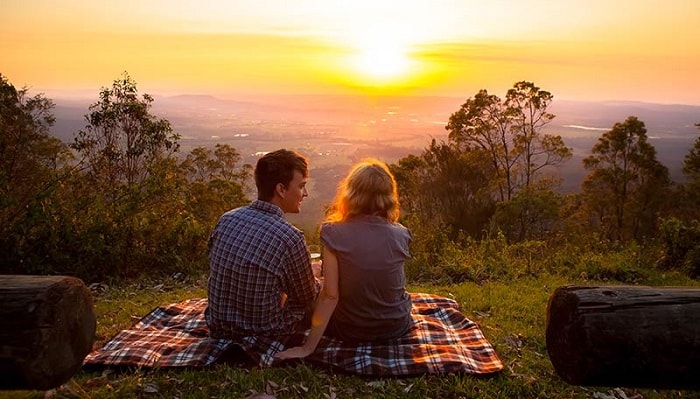 Why romance is important for a healthy relationship
In the modern world, you can seldom meet romance in a relationship. Most often, people lack it because they just do not have enough time for it. To understand why romance is important in marriage, it is necessary to look deeper. When a couple in love wants to legitimize their relationship and create a family, often, a routine, work and other aspects of life distract people from each other. That is why it is so important to keep romance in the marriage.
Why is it important to keep the romance alive? Romance is the key to a healthy relationship, understanding and mutual respect in the family keep your marriage alive. Any relationship will quickly break up without these important aspects of a healthy relationship. It is important to remember and listen to the wishes of a loved one, to notice all the subtleties of their mood, to be able to cheer up and comfort them at the right moment.
Is it possible to save romance in the marriage?
Most often, having been living in marriage for a long time, many women are not satisfied with their husbands. That's why many quarrels and conflicts arise. In order to avoid such a turn of events and be able to keep romance in the family, you should remember the following rules.
It is necessary to take care of a loved one and only then think about yourself.
The order should be both in the house and in your head. A clear vision of plans and desires will help eliminate unnecessary talks and vagaries.
Why is romance so important? The manifestation of romance can strengthen the spiritual connection between the spouses. Not always you are able to keep the spice in your marriage just because you love each other. Sometimes, it should be fed by various actions, beautiful courtship and affectionate words.
How to have a healthy relationship and save romance?
Firstly, in order to see your soulmate happy on a permanent basis, you should listen to what she says. Care and work on the relationship is the first guarantee of the success and longevity of the family.
Secondly, you should not focus on the shortcomings of a loved one. Remember that there is no ideal character. Everyone can be irritable, nervous or sad from time to time. At such moments, you should not argue with your woman but cheer her up. The best thing is to distract from routine problems, to focus on pleasant moments of life, happy memories or the construction of grandiose plans.
Thirdly, when life's path is steep, keep your mind even. You should try to be cheerful and caring more often towards your family. Romance is a delicate and vulnerable thing.
Fourthly, understand that the physical intimacy is as necessary as a spiritual one. Most often, various touches, kisses help understand a person when words are already superfluous. Thanks to them, the family will have both romance, passion, and a whirlwind of feelings.
How important is romance in a relationship? Over the years, people can forget how they should care about each other and can form a habit. It is the main cause of many divorces. That happens when romance and feelings go away, and they are replaced by constancy. You don't afraid to lose a dear one, but you have got a sense of ownership. To prevent this situation, you should always remind the loved one that you need her and love as it was many years ago.
How some people manage to save romance and healthy relationship?
They keep maintaining a state of "amorous blindness." When people fall in love with someone, it seems that their partner is perfection. This person seems to be the most attractive, intelligent, cheerful. However, time passes and the focus changes. Discrepancies in tastes and looks become more and more noticeable, and every "sweet quirk" starts irritating. Many people make a mistake and accept the originality of the partner for the sign of their "alienation," and they start searching for a more suitable option. However, the same thing will happen with every other partner. People who, after the first years of living together, continue to believe that their partner is ideally suited to them in almost every respect, not only stay together until old age but are also pleased with each other. Of course, this does not mean that you should turn a blind eye to the improper behavior of the spouse. However, excessive criticality (under the mask of objectivity, directness or even care for another one) eventually threatens to turn into loneliness and disappointment in people.
They are always looking for something new. Boredom can become a serious problem for a romantic relationship. Monotonous meetings over dinner, weekends that you spend in exhausting shopping trips create a feeling of a routine, alienation and enhance mutual discontent. Do you know why romance is important? Couples who try all the time to look for the source of new impressions and sensations, despite everything, keep interest in each other. It is not necessary to make adventurous trips, climb up the mountains or jump with a parachute. You can start with a little adventure and turn the spouse's birthday into a game with guessing of riddles, visit together a dance studio or make an unexpected surprise. Do not forget about sex, there are many options for experiments.
They appreciate each other's freedom. Usually, people are looking for support and care within the family. However, the idea that a partner needs you and cannot even live without you can prevent from perceiving them as a lover. There is no romance in such a marriage. Fire needs air. The desire needs space. If you want to keep the passion, respect the freedom of your partner. Maintain their hobbies. Show them that you admire their successes. Remember that passion for life is not only what inspires you and gives energy. If you feel free, bright, and creative, you become more attractive to the partner. Ideas to bring romance back into your relationship.
No matter how harmonious the family life is, it still needs a healthy dose of romance from time to time. You need to know some secrets on how to bring romance back because when it leaves a relationship, love gradually disappears as well. When this happens, often, the spouses have just only a warm and friendly relationship in the best case. How to bring romance back into a relationship, if you don't have enough energy to pay attention to each other after wearisome workdays?
Favorite pastimes. How to get romance back? Interests and passions of the beloved one will help you do that. Make small gifts, such as a book or two tickets to a concert, performance or sports match. Such a gift without a reason will surely please the spouse and call a reaction. In addition, do not forget about the gifts for the birthday, holidays or significant dates. Small surprises from time to time will help bring back romance into your relationship.
Pleasant massage. A pleasant relaxing foot massage or even full body massage at the end of the workday will surely please the soulmate. Moreover, the use of various aromatic oils will help relieve stress and fatigue, soothe and return a good mood. Nonetheless, you should not wait for some reward for your actions. This will not get romance back in a relationship, and, in the future, the spouse will look for hidden motives after your offer to give a massage.
Little pleasant things. How to bring romance back into your relationship? Small postcards and letters will best tell the loved one about the most tender feelings. Love letters have always been the embodiment of romance. Electronic letters or phone messages are not able to convey all the warmth and tenderness to the beloved one. Nowadays, handwritten letters have become a rarity. Nevertheless, they are the most romantic of all the options for sending letters and messages.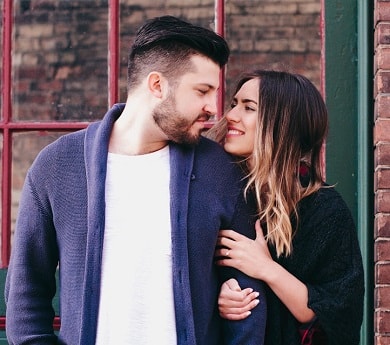 Pleasant words. Everyone likes compliments and praise, so, do not forget about them after years of living together. Very often, for various reasons and due to everyday problems, the spouses stop remembering all the good and sweet things that once were so attractive. Therefore, it is best to tell about the positive qualities of your spouse during meetings with your friends or relatives. It can also be done during a phone conversation when a loved one can hear it casually. After all, it is important for every person to know that they are still beloved.
Interesting romantic dates. How to get romance back in your marriage? Dating will help get romance back in the relationship. Forget about the problems for a while, arrange a meeting in the place of your first date, and then walk along the same routes as it was many years ago. Or vice versa, arrange a romantic dinner for two at candlelight, accompanied by your favorite music. Nothing helps bring people together so much as the romance of the past.
Travel together. If you don't know how to get romance back in your relationship, every weekend, start making small trips to neighboring cities or have a picnic outside the city in a picturesque place. At the same time, if a joint trip should be prepared and thought out in advance, then camping can be presented as a little surprise. The only one thing that you should think about is to warn the spouse not to make plans for the weekend.
Romance is still in force. It does not matter how long you are together two months or twelve years. Every woman dreams of romance that starts a fire of passion in the everyday life. Guys who are more experienced know that in matters of romance, it is better not to ask unnecessary questions. Instead of the miserable question like, "What would you like to do on Saturday night?" you should say her confidently, "On Saturday, you dress up beautifully, and we go to a restaurant, and then we make love at full volume." That's all. Girls like when the initiative comes from men.
All her thoughts will only be about a hot and pleasant romantic evening. By the way, the earlier you warn her about the "Saturday plans," the hotter will be the response. An impressed woman will think about it for several days. As a result, she will simply be filled with pleasant emotions, and you will receive a return that you may not have experienced before. So, romantic music, delicious food, good wine and pleasant impressions help you bring romance back into your long-term relationship.
There are no comments. Your can be the first
Add Comment