How to Write a Dating Profile: a Guide for Dummies
A catchy and interesting online dating profile is extremely important. 80% of success is determined by it. How you present yourself with a picture matters everywhere, and on a dating site it plays a crucial role. The impression from your dating profile is a collective image, a combination of appearance, speech, status, and manners. On a dating site, you can't flirt using your voice, approach a girl on the street and tell her a compliment right away or pay for the bill, you can only attract her by the sense of humor, catchy description and organic looking photo. Today you will find out how to write an online dating profile and avoid some most common mistakes.

Most Popular Dating Profile Mistakes Guys to Make
On dating sites, everything is like in life. You should stay sincere, cheerful, and playful to attract a lot of female attention. Give compliments and then invite girls to meet in reality. And to be a success on dating sites, you must translate your real self through your web profile.
Most users of dating sites lie about themselves in one or another section of a profile. For example, someone wants to appear younger and slimmer, and therefore uses photographs shot a decade ago. If you plan to continue communication, in reality, write only the truth. The deception will still be revealed, and the impression and reputation will be spoiled. Apart from these basic online dating profile tips, we have prepared some more pieces of advice for you.
Mistake 1. Your photo is good, but it was taken 10 years ago
Everyone at least once came across a man who posted his school pictures on a dating profile in which he was not yet bald and fat. That is, you have an image that has nothing to do with reality. Such affairs turn out unpleasant in real life. You can be nice, witty, full of virtues, but if on the first date, your new acquaintance doesn't meet a man she saw in your picture, this is a fail. And while everyone wants to look their best, do not use images that do not represent you in real light. Do not put a photo from the back, from a long distance, with large glasses that cover half of the face. Do not do this, and you will not have to experience the frustration of being left alone after the first real date.
Mistake 2. Spelling and punctuation mistakes
Single women seeking single men, of course, love the bad guys but ignoring the basic rules of grammar don't add to your points. If you are not sure how to use or write a word, use special tools for verification, google it or simply replace with another one. Also, do not get involved in punctuation mistakes: a large number of dots and exclamation marks in a row look annoying. Usually, a nervous, agitated person uses them, or one who is not confident and uses expressive punctuation to appear more convincing.
Mistake 3. Intentional deception
If you want to use a little white lie or embellish something, it will sooner or later be revealed anyway. Decade-old photos, the photoshopped Bentley, "I earn well" with
the income of the office clerk ... If you plan to meet the girls in real life, do not lie. Do you need someone who will love you "as you are"? Then you should show your real self. Mark Twain said, "Tell the truth, and then you will not have to keep anything in mind." Fraudsters have not only to memorize more but to wriggle out and dodge more, that is, to be under constant stress and spoil their health.
Mistake 4. A silent profile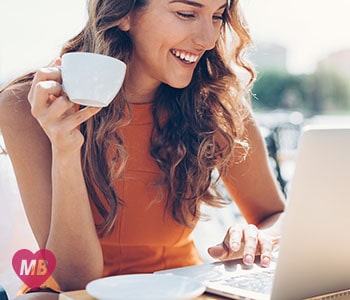 No one demands Shakespeare's high esteem, the wit of Bernard Shaw, and the depth of Leo Tolstoy from you. Just write about yourself sincerely, for example, how interesting you are. How lucky she will be with you. She is not sensitive to scan you, and not a fool to believe every word without a confirmation. Demonstrate the depth of the soul and the power of the intellect. Do not leave your description empty, it ruins all dating profile examples for men. Keep the balance.
Mistake 5. Too many requirements
When filling out the profile description no resources other than intelligence will be required. Sit and write how good you are. But when writing about your perfect partner, leave your dreams about a beautiful, slim, sexually active and smart girl, and write something more down-to-earth. Height, weight, breast size and other parameters should be only kept in your fantasies. First, any young lady, reading these requirements will think twice whether to stay with you, do you meet all her desires and dreams after all? Secondly, even supermodels have low self-esteem. The fact that her appearance meets your requirements, the girl may not know or strongly doubt it.
Dating Profile Photo Tips
First, we fall in love with the external image, and only then start opening a person to us. Think about what impression you want to make and use our tips on how to write a dating profile to meet your goal. The successful man will be more likely in a business suit in the photo than in beach shorts and with a naked torso. You will still have time to show all the advantages of your body, do not run ahead of events.
The same goes for women. If they want to avoid dirty offers and inappropriate compliments, they should not publish photos in a swimming suit or a controversial outfit. According to statistics, even on the best site to meet women, it is still a fact that photos of the users where the face is visible get the most responses. And photos where you cannot see the person only cause suspicion: if a person does not want to show themselves, most likely, they are hiding something. Let's shed more light on good online dating profile examples and photo tips for guys.
Tip 1. No filters and Snapchat
Users of the dating sites do not like the owners of photographs with filters from the Snapchat application: dog ears and flower wreaths that decorated the pictures reduce the number of positive ratings by approximately 90%. Mirror selfies or practically any selfies made in an inappropriate place and time cause only laugh and do not attract women. If you want to take a great picture of yourself, do it outside or in front of the window with great light so that it looks organic and natural. It can be a photo of the rest with a beautiful view too. Or simply set a timer and do a picture in full height from your waist, it will look as if taken by someone else.
Pictures from nightclubs also do not add attractiveness, such photos reduce the likelihood of being chosen by the opposite sex by 74%. It happens most probably because they look as if you do nothing in your life except for partying.
Tip 2. Come closer!
Photos should be taken close so that your face can be seen. It is completely fine if the photo is made on the background of nature or at home provided that you express lively and sincere emotions at the same time. The image in the photo should be more relaxed than arrogant looking. And the number of photos should not be too small and too big. Download the photos made from different angles, so that the woman looking at your profile could decide whether she wants to communicate with you and your appearance interests her. On the dating site, you can run into profiles where more than 200 photos are posted. We assure you: not a single woman will examine these photos to the end. Even if you are insanely handsome. She will simply think you are a creep or a narcissist.
Tip 3. The main profile picture is the most important
An avatar or a preview picture is the main photo that appears in the photo link search results. Good dating profile examples for guys always include a high-quality catchy profile photo. The visual acquaintance of other people with your personality starts with it. Many sites have around photo icon, it means that the edges of the image you download will be cut off. Sometimes it leads to unpleasant consequences, for example, it cuts off the head or ears. Take time and try to download different photos to ensure that your main photo does not suffer such a fate.
It also happens that your photo looks right while you edit a profile. And in the search results, it is displayed trimmed or greatly reduced, but you are not aware of this. Therefore, preview and check it before posting. How to do it? Post a photo, then open your profile in another browser or anonymous tab, if something doesn't look right, try changing the size of the photo or cut it in a slightly another way.
Tip 4. There should be no foreign objects in the background and foreground
You should not expose a snapshot cut from a group photo where that may include a part of someone else's hand or leg. You will not create a positive impression by such photos. There should not be anything over cluttering the picture or stealing attention from its main object, you. It is better to choose a simple and clear background, you can get interesting and colorful photos in nature, on vacation. Or use a minimalistic urban background and take a photo in front of a building or beautiful street view.
Photo of the car, even if it is still yours, will not be anything remarkable for a normal person, as it shows that you are boasting about your status and income. Although, if you want to attract a gold digger girl who will need only money from you, then this technique can be, of course, used. However, this is not suitable to find a decent life partner. After all, you are looking for someone who will be with you not only in joy but also in grief.
Tip 5. The quality of the photos should be good
So that the details (face, eyes, smile, your body shape) are clear. Do not upload photos of the small size or cut those that were taken from a big distance – this will reduce the quality. If you save a photo from the social network, then make sure that you upload the original photo, and not its preview miniature. To do this, open the photo in a separate window/browser tab. All dating profile examples include high-quality photos that were not just taken from your social network. You can even download some other pics in case a person wants to know more, she will ask for your Instagram or Facebook account.
Do not worry, if you follow these recommendations, you will be a success. These photos advice are basic and simple, however, will help you make a good start if you do not know where to start with.
How to Write a Dating Profile
Despite the widespread popularity of online dating, many men still complain that they cannot find their soul mates. Some people blame the excessive demands of the girls, others blame themselves for the fact that they are ugly or poor, and some simply go for a binge. But is it that difficult to meet on the Internet? Has the female gender become so mercantile that they are looking only for the rich and famous, and regular guys are not enough for them? Everything is much simpler: many men simply do not know how to correctly write their dating profiles!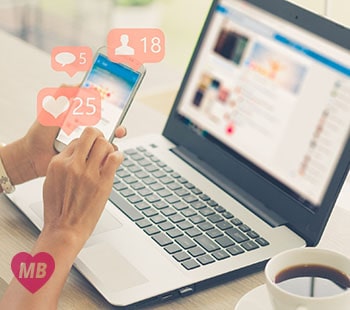 Not everyone understands that the perfect profile is not just about literacy and stylish photos. And there isn't, of course, a universal dating profile template, but we will share with your some dating profile arranging rules we find useful.
Create a user name. Using your real name on a dating site is a very risky affair: such platforms are visited not only by mentally healthy people, and you don't need to be harassed by a stalker from a nearby street.
The ideal option is to use your first name and a family name, say, the name of a great-great-grandmother. Do not worry, the profile will not look too official, by doing this you show your serious intentions. Those women who have other plans will simply omit you.
Come up with a creative and simple nickname. Your nickname on the dating site is the first thing after the photo that girls see when they browse the dating site. Therefore, the choice of the name is of paramount importance. The name must be unique. How to show who you are with a few simple words? If you write your usual name, do not expect women to remember you, and it can be once again risky. So, add something special to it, implement a name of your idol or favorite film character.
Write a catchy but brief bio or tagline. Use your sense of humor, insert an inside joke that will catch a girl from a certain fandom or write a phrase from your favorite book. Your description is a large space for creativity where you can show yourself. It is quite hard to put the maximum details into the minimum of text, but it is vital to be brief yet catchy. Judge yourself, woul you rather read a long description of all 24 woman's hobbies, how much she loves her cat and mom, which countries she has been to or get intrigued by a person who has a short description, but it includes something that speaks to your heart?
That is why give up describing all your negative and positive attributes and hidden talents, and come up with a few phrases that describe you the most brightly. For example, "Love red wine, pizza, and kisses. Already have the first two, will you join me this lonely evening?"
Be honest when describing your intentions and personality. No matter how much we tell you that your description should be funny, deep and catchy, if you cannot come up with anything, just write what you feel. It is no sense in stealing someone else's phrases and puns or pretends to be not who you are. Be open about what you seek and write honestly about it. But do not limit the circle of potential partners or deprive yourself of all the beautiful girls by putting too strict measures on your candidates. Even if you are not ready to put up with girls who smoke or do not know how to cook, it is better to omit those requirements in your description and either ask about it later or just give a person a chance no matter what your prejudices are.
Your image and bio should match your goal on a dating platform. To correctly fill your profile on a dating site, stop being shy or deceive. Your little lies will be revealed sooner or later. After all, this is what the Internet exists for so that various shy guys can find a way to the woman's heart. It means you shouldn't pretend to be confident and arrogant if you are not. Be yourself but use the possibilities the web gives us to the fullest.
The Profile Photo Gives the First Impression of You
If the photo is catchy, the woman will want to learn more about you, to meet in real life or at least initiate a conversation. Your personal qualities play a big role in relationships and in choosing a partner. However, in the virtual world of dating, where it's impossible to touch, smile or ask how to get to the nearest metro station for a simple and flirty start, a photo and few phrases of description decide whether the woman will swipe to the left. Remember it.
There are no comments. Your can be the first
Add Comment