Single and Over 50: What's Next?
Is It That Bad Being Single in Your 50s?
Sometimes circumstances are such that a man is forced to make a choice in favor of loneliness. For one reason or another, a man is left single.
But there are a lot of positive things in loneliness, it allows a man to grow as an individual, develop one's skills and become a better person. Being single and 50 is not the end of the world, it's just the beginning of a new life. Being single at 50 means that there is a lot freer time, and there is an opportunity to take care of yourself, your education, your career, your material wealth. According to medical statistics, unhappy men in marriage are more prone to mental illness than single men.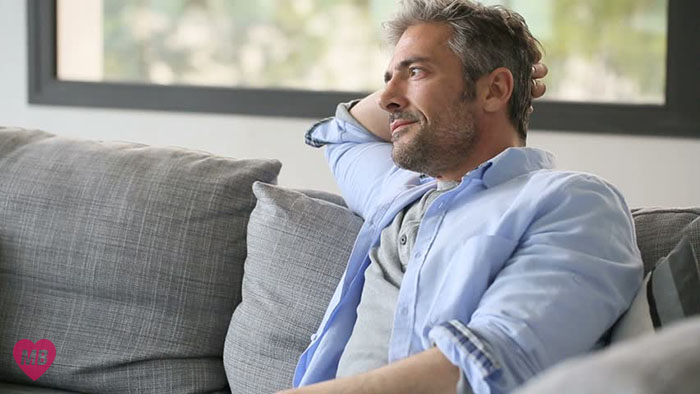 But Where Should You Start?
Fill your life with new meaning. Find some time to relax, recover, especially if you were trying to revive your relationship for a long time. Understand yourself, analyze your mistakes and start living in reality. And most importantly, avoid any communication with your ex and the friends of your ex. There is no reason to encounter them and bring up memories of the past, a new life is ahead of you.
Change your style, image, if not dramatically then at least some aspects of it. Go to a gym, a pool, take dancing lessons and update your wardrobe. By being active you will be able to learn something new and get your head straight, and maybe even find a new passion in life. If you are single and over 50 – it doesn't mean that you should forget about physical exercises.
Attend exhibitions, museums, theater and other events that will expand your horizons, learn something new. Read books, not glossy magazines with empty articles about the stories of other people, but something new, something exciting and intriguing. Gain additional knowledge, for example, learn a foreign language or learn to discover your culinary talents, you have a lot of time for things that you didn't have time for earlier.
It is important to maintain a high level of self-esteem and self-confidence. If you had a relationship in the past or you just broke up with your partner, this process may have deprived you of self-reliance, you may feel bad. This is the most important time to learn to love yourself. And only action will help you in this, moving forward. And the main thing is not to feel sorry for yourself, don't be sorry of what was left in the past, move on, there are a lot of beautiful things to discover in life.
Turn the page of your past life, start everything from scratch. Fate has given you a new chance, take advantage of this! Remember, when one door closes, another opens. You just have to change the way you look at things, and you will see the entrance to a new life.
But Where Can You Meet a Single Woman Over 50?
Single women over 50: where to look for them and how to court them
You can meet single women over 50 practically everywhere. It mostly depends on the type of person that you want to meet. If you want to meet an intelligent, well-educated, and smart woman – come to museums, various art galleries, exhibits, etc. Meetups are great. If you want to meet a woman that is outgoing and active – visit a hiker's meetups. If you like dogs – visit a meetup of dog lovers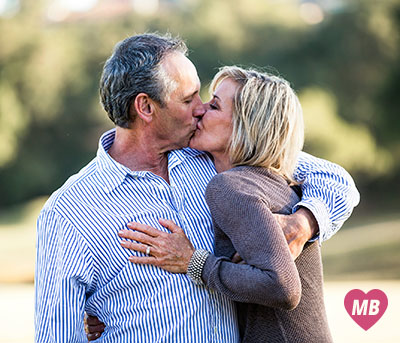 . The same goes for any other hobby or interest, it is quite easy to find such local events, and they provide a great opportunity to meet women and chat with them.
If you are a religious person, then there is nothing wrong with approaching women in churches. It is quite easy to join a group and start interacting with its members. There are many different types of events which you can attend, like various events for volunteers, bible studies, parties, etc.
Places for recreation. People over 50 want to relax and have fun. Single people need someone to interact with and thus, it is quite likely that they would be present at various public places for recreation like football fields, hockey stadiums, basketball games, and golf courses.
Educational institutions. If you are a type of person who constantly seeks new knowledge, who wants to develop your skills, and never stays in one place, then you may want to sign up for classes in dancing, cooking, music, fitness, etc. You will certainly meet a lot of attractive senior women there. And the most important thing about these places is that women there will be just as interested in their own personal development as you are.
Libraries. This is a great place for meeting smart senior women, especially if you are an avid fan of literature as well. Books are the keys to knowledge and those who are interested in them should certainly be on your radar, you don't want to marry a dumb woman, do you? There are also a lot of dating sites for over 50. There are a lot of single women and single men over 50 that use them every single day.
Courtship. Here's a very important dating over 50 advice. Take it slow. If you are going to establish a long-term serious relationship, then there is no need to rush it. A woman will appreciate the slow pace as well, she will get to know you, and this will only increase her interest in you.
You should then pursue her, show her that you are interested in her as both a person and a woman. But don't be too overwhelming and clingy in this.
Don't focus on sex, this should not be your main priority in dating, you should date because she is a good person, not because you want to get laid.
Don't lie to her, this won't lead to anything good, especially if you are planning on establishing a long-term relationship. The truth will always come up, and it will bite you back. You should be open about your intentions.
Don't hide your feelings. You are not a young boy who is too scared to talk about his feelings to a girl, but you are an adult man and you should be serious about it, be straightforward and honest with her.
Dating in Your 50s
Getting acquainted with a new person again for a joint life after 50 years may be a bit stressful, but there is nothing hard about it. There are a few things to keep in mind though. First of all, it is very important to understand a little about the psychological characteristics of women over the age of 50 to understand their needs and themselves better.
The overall goal of dating between men and women over the age of 50 is to establish strong long-term relationships. Therefore, as we've said, don't rush it, the steadier you go, the better off you will be in the end. It is important because while you may start a serious relationship faster if you rush things, but it may all fall apart because you haven't given it enough time. A strong relationship can only be built on a strong foundation, and this foundation should be established through many dates, many conversations, and a lot of time spent together.
The most important thing to any woman of that age is to receive signs of admiration from a man. They should also hear compliments on their appearance since they may be quite sad about the aging process, you should tell your woman that she is beautiful. Therefore, when a man tries to get acquainted with a woman over 50, if he does a great job at giving her compliments about her appearance, he will certainly make his woman feel better, and thus, he will increase his chances at conquering her.
Secondly, a woman after 50 is already used to her own way of life. Therefore, a man will have to encounter many quirks and traditions that a senior woman obtained over the years. If these quirks are quite pleasant, then it's absolutely fine, nothing to worry about, but if you are not in tune with her quirks, then it is better to not be shy about it, tell her. Honesty is great and will surely be appreciated, just don't be rude.
The next important point in the life of a woman after 50 is a decrease in sexual activity after the onset of menopause. A woman has to study, reveal and accept herself again. It doesn't mean that you have to forget about sex, of course not, but a woman over 50 may not be as enthusiastic about regular sex as she was some years ago. However, you can still have amazing sex, you just have to know a thing or two about it.
How to Have Better Sex after 50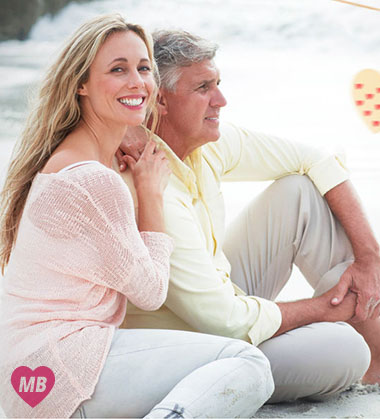 The 50th anniversary often becomes a frontier beyond which life takes on many changes. In particular, it is believed that at this age, it is time to stop having sex.
However, experts have dispelled this popular misconception, according to Anews. Experts believe that people don't have sex after 50 not because of physiological reasons: the hormones in men continue to be developed at a sufficient level, it takes longer to get an erection, but erections last longer. Psychological barriers are the roadblocks in front of proper sex life after 50. In the U.K., on average, people over the age of 45 stop having sex. But why? In the case of single women, it happens because they don't always want to start a new relationship. Male sex drive after 50 decreases because of alcohol abuse. And those who are already married and have grandchildren, perceive it as a point of no return, a sign that they should stop having sex.
Alcohol abuse is, in fact, very damaging to the male libido. It is one of the biggest issues that women face in dating after 50. So if you want to be a great husband and a lover – stop drinking. Dating a man over 50 who is unreliable and can't do anything in bed is quite depressing.
Even in western society, sex over 50 is being somewhat condemned, there is a perception that it is harmful to health and reduces the quality of life of a senior organism. However, respect for yourself will help overcome these age-related problems. For example, women after menopause don't lose the ability to gain sexual pleasure, on the contrary, many admit that they've felt their true level of sexuality only after 60. Perhaps this is due to the experience gained and the fact that it is unlikely that they will get pregnant after the menopause.
But how do you become better at sex with women over 50? There are simple, cheap, and tasty products that are going to help and support your sexual desire. It is highly useful for men to eat all sorts of seeds and nuts because they are rich in vitamin E, which has a positive effect on the level of libido. Black currant is also great at strengthening men's ability to have sex. It is recommended for men to eat several slices of dark chocolate a day since it contains a plant hormone, identical to the male one, which is responsible for libido. It is also useful to eat bananas and beef because these foods stimulate the production of serotonin and therefore, contribute to increased testosterone production.
And most importantly, experts recommend older couples to not hesitate. Sexologist Jane Austin believes that you need to continue to have sex for the same reason that you need to do exercises. "You need to wake up your body, you simply must have sex after 50, and it doesn't matter whether you want it or not."
There are no comments. Your can be the first
Add Comment