What Is a Cougar Woman and Why You Should Date Her
Content:
If you are a man, you probably have an ideal image of a woman whom you would like to date without obligation or, on the contrary, spend the rest of your days. Usually, this image is complemented by the fact that your chosen one "must be young". But life makes its own adjustments: twenty-year-old girls are not always the best choice, no matter how attractive they are. Why cougar women can be the best life companions? Read in the article!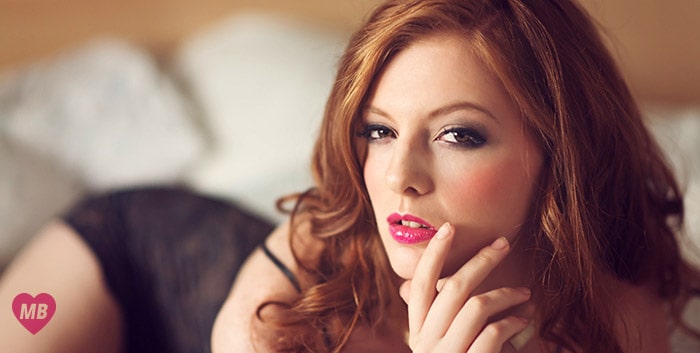 According to some men, a single woman in her 30s (or older) is an unhappy creature, with three children and the constant desire to have sex. On her wrinkled face, there is no "female happiness" and she hopes to draw the attention of any man if only someone warms her. But actually, everything is opposite. Such women are called cougars. In fact, this phenomenon exists not one decade as many naively suggest, but much longer. Previously, people with such specific preferences in love skillfully concealed their relationships and met in secret. In such relationships, emotions are the main thing. What is a cougar woman? A cougar is looking for a man who can bring a certain pleasure, allow her to forget about her work for a while. She needs non-binding relationships, she often agrees to pay for them and tolerate an obedient gigolo next to her. But why are women called cougars? What is the analogy? One American journalist released a very useful guide in the early 2000s, in which she described practical tips that allow mature women to get acquainted with young men. The word "Cougar" was crucial there. In America, people call cougars the animals that hunt alone.
Without knowing it, the journalist discovered the term that defined a new social phenomenon that became widespread throughout the world. Such a woman can start paying attention to young guys. It is worth noting that the sexual aspect plays an important role here. According to women, they have special relationships with their partners, which make them feel young and desirable again. And young people claim that they were attracted to such women by experience and tact. Today, cougar women can be clearly described. So, when is a woman considered a cougar? When she doesn't need eternal love, doesn't recognize and doesn't want to follow the traditions. Such women have big ambitions and iron sense of purpose, rational egoism, helping them to understand that they never get old. Cougars are more prone to self-improvement. They are more likely than men to change their lifestyle, appearance, and interests. These women are not so lazy. And eternal curiosity allows them to be aware of current events in different spheres of life. So, it turns out that there are more general topics for conversations with young guys. In addition, a young partner will always be proud of his older soul mate. And this is the moment of self-affirmation for them.
So, nowadays we have a kind of movement – a new social group consisting of businesslike, active women who have made a career and have attained a particular material wealth. However, they have not lost the urgency of life, the desire to achieve the same success in personal relationships, and believe me, they will achieve everything they want. Today they are called cougars and let's see what else makes them such women and why they need relationships with young men.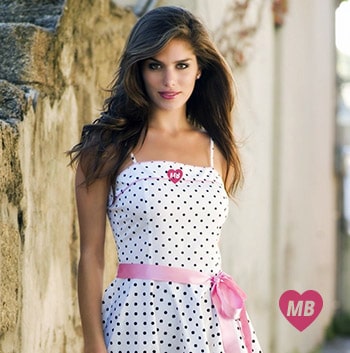 1. Thirst for new sensations and a kind of "recharge". A young partner helps women experience the taste of life, return to adolescence, filled with adventure and spontaneous actions. A partner rejuvenates her companion not only spiritually, but also externally. A handsome young husband is the best incentive to keep fit.
2. Disappointment in men of their own age. What age is a cougar woman? It starts approximately at 35 (someone earlier, someone later). Women of this age fear to get burned again (especially if they have an unsuccessful marriage). Such ladies admit that many peers show the unwillingness to conquer women. They are tired of life, don't see the point in the courtship and romance. Love to a young man means passion, enthusiasm and willingness to go to the exploits for the sake of a loved one. In young people, vital energy boils that makes women flourish.
3. Life experience forces women to reconsider their values. Thanks to their personal growth and successful career, they are not looking for a partner "on a Mercedes"; their goal is to find a sensitive and caring person who will become both a friend and a terrific lover.
What are the distinguishing features of a cougar in dating?
1. Unwillingness to follow traditions. These women have a sober mind and are not afraid to ask uncomfortable questions and "go beyond the boundaries". Who said that at 40, 50, 60, women's life is over? "If we don't feel that our sexual needs have diminished, then maybe public opinion is mistaken" – this is how beautiful cougar women think.
2. Ambition and determination. Cougars are usually businesswomen. All their considerable achievements are their own work and their own struggle. Therefore, the task of winning a young man doesn't seem to them impracticable. And, as a rule, they achieve their intended goal.
3. Reasonable egoism. These women are not going to sacrifice themselves, as their mothers often did. They love themselves, take care of themselves. Therefore, they can look attractive and sexy, even with a man of a very young age.
4. They are well aware of physiological facts. A young man, who is regularly "treated" with sex, soon ceases to pay attention to many age-related defects of appearance. Moreover, these features of a cougar begin to ignite his passion. Also, if you want to try cougar women dating, a sober mind and sense of humor of partner don't allow getting bored in the breaks between sexual storms.
So, how does relationship with cougars look like?
1. They don't play with you. Young girls are often inclined to expect from men that they will grant their slightest desires and literally read their thoughts. As if a microchip that is responsible for perfect relationships is built into the brain of men from birth! Cougars are not so: they know what they want, they are able to voice it in time and tend to build relationships based on the principle of reciprocity.
2. They are experienced. Do you remember the statistics on which a man reaches the peak of his sexual activity by the age of 18 and a woman by the age of 40? So, this is true. Basically, this is a matter of experience, but also of physiology: in the sexual sense, women are more complex creatures than men and get used to their bodies and desires much more difficult. A hot cougar woman had already passed this and, moreover, gained enough sexual experience. So, your joint nights will be just a paradise for both of you.
3. They are calm and balanced. Young women are very emotional creatures. They are not yet mature enough to manage their emotions wisely. Over the years, girls learn to cope with emotions and manage them so that they don't inadvertently destroy existing relationships.
4. They are independent. Have you ever met a girl inclined to control everything? She wants to follow you everywhere, know what you are doing, and constantly send you thousands of messages. And she, as a rule, is very young. Someone feels comfortable in such a relationship, but it frightens someone. For such people, there are cougars that don't need it because they are completely self-sufficient even without you. And it is beautiful!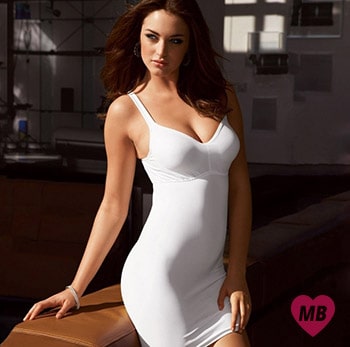 5. They give a valuable experience. One of the most fascinating parts of any relationship is getting to know each other. With a cougar, it's more exciting than with girls of young age: as if two different worlds, two generations try to understand each other while you stay together, and this is a useful experience in breaking stereotypes and understanding the differences between people. By the way, the age difference in such couples is 20 or even more years.
6. They appreciate men. Many cougars just don't dare start sating. Why? Because the society convinces them that this is not accepted. So, if you take the first step in the issue of dating a cougar, such a woman will appreciate you more. Don't think that she will strive to keep you at any cost as a "last chance" – she is far from stupid and knows how to distinguish serious intentions from an intrigue. But remember: the first step means a lot to her!
7. They know what passion is. Cougars know how difficult life can be and they know how to give full thanks for life gifts. When you meet a cougar, you are not just another victory for her, but an open door, behind which lies a new unknown world. The passion mentioned in this section doesn't apply only to sex: the fact is that cougars love life and know how to enjoy it with passion!
8. You can discuss everything. You can talk with young girls about different things, but with a cougar, it is much interesting because she has seen a lot in life. A conversation with a mature lady is more profound and intellectual due to her life experience.
9. They are focused on career. Career-oriented cougars know very well what they want (unlike young girls who are focused on finding themselves). In contrast to them, cougars will easily be able to fit you into their arranged and established life.
Here are the 3 best cougar women websites where you can find your love:
1. EliteSingles.com. Cougar dating is a quite popular trend nowadays. It means that modern women have achieved success in their lives and now strive to date attractive young men. There are also many young men who attract experienced women. This cougar dating site can help older women and young men find love and socialize with each other. EliteSingles.com offers you a professional dating service. The site has a huge database where you can find what you need, namely find a cougar woman.
2. CougarWoo.com. The site's attention is focused on the selection of beautiful cougar ladies for young guys. It provides a safe environment in which you can find someone special – someone, who fulfills all the dreams. It is NOT a casual cougar dating site. No one will tolerate rudeness or disrespectful behavior. What are you waiting for? Start looking for your love right now!
3. DateACougar.com. If you want to become a happy person and still don't meet a soul mate in everyday life, then you should pay attention to a modern, effective and well-proven way – search through specialized Internet sites. The online service DateACougar is among the popular projects of online dating. It is the newest, most modern and effective dating site. On this one of the best free cougar dating sites, you have high chances to meet people who are looking for the same things.
There are no comments. Your can be the first
Add Comment