What Is NSA Relationship and How to Find It
The society always wants to seem more moral than it really is. Hence, there is an opinion that open relationships are a game for fools who believe in magical unicorns. Perhaps, the desire of most people to present themselves in terms of traditional ideas about sexual activity is an attempt to find high meanings where they do not exist. Sometimes, sex is just sex and nothing more. It's like drinking a bottle of wine before going to bed, getting your portion of pleasure, in order to conquer the world with new strength. Open relationships don't torment the mind, don't destroy lives and do not kill potential.
This type of relationships serves as simple entertainment that will make your life brighter. If you need this, then you should not start a serious relationship ahead of time. It is better not to think about it at all.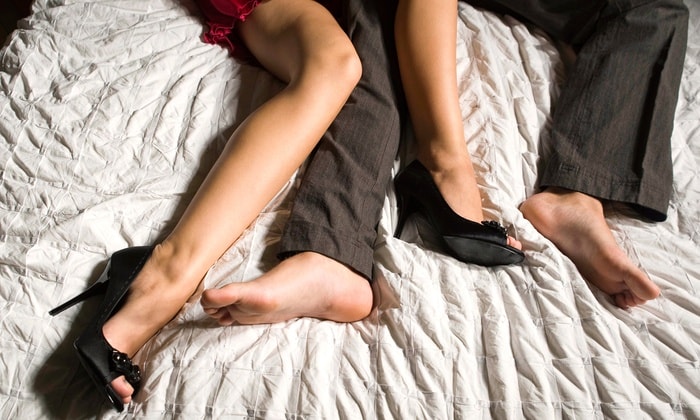 What is NSA relationship?
Don't confuse NSA relationship definition with a definition of a one-night stand because in the first case, there is no negative connotation, even if it sounds the same. What is NSA relationship? NSA means your wish to have some fun and relax without making any obligations beyond the moment. You do what you do tonight and don't ever have to meet each other again, or you are in an open relationship and don't mind having sex with other women. It's just a way of thinking when you want to have sex without the necessity of a relationship in its usual sense.
People have talked more open about sex on a first date as well as NSA relationships in recent years. A love affair for one night usually happens completely unplanned. However, it is still important to make the process of having sex pleasant and safe for both of you and not to end the night with someone's broken heart or sad memories. Many women and men want to have sex without continuing the relationship, and they have completely different reasons for that. For example, someone wants to realize their long-standing erotic dream, or they might do that for a change, out of curiosity, for health and even just for sex itself.
Nonetheless, men and women have different ways of treating sex for one night. Most often after such sexual contact, many men stay very satisfied and then, as soon as possible, share their impressions with everyone who is ready to listen. However, there are still many exceptions because people don't abide by the rules, which can help feel confident and get maximum pleasure.
NSA relationship rules
You have a great time together, you have passionate sex, tender looks and thrills, you have a lovers' shot with her and go crazy with the smell of her body. However, this is not a reason to start a serious relationship! You can experience completely different feelings before, during and after sex. Do not confuse love and sex chemistry, these are different concepts. You should better follow the NSA relationship rules to get the best of it.
Rule # 1. Choose a right girl
Before the very moment of having sex with a nice girl, you should properly value her. There are several NSA relationship rules that you should take into account, choosing a sexual partner. Firstly, it is necessary to find out whether she is married or not because you need only a single woman for your own safety. Secondly, she should be not only attractive but also very far from your surroundings.
Rule # 2. Think about an appropriate place
Of course, it would be better to use her home when you decide to spend time together having sex. Firstly, you will not worry about your mess and panties of another girl who left your home several days ago. Therefore, you shouldn't shock her in advance. Secondly, you can always escape if something goes wrong. To leave is not the same as kicking out an inadequate and evil stranger from your apartment.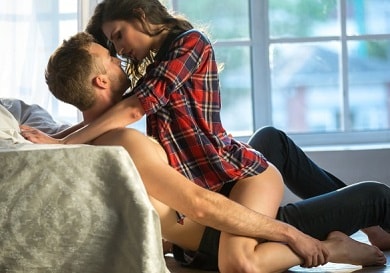 However, if everything moves by leaps and bounds, and the girl doesn't offer to go to her, you should have several options in advance, looking for NSA relationship. It may be a hotel or an apartment for one night.
Rule # 3. Do not stay the night
Your relationship should be strictly regulated. Only people who are going to create more serious relationships than just having sex can have joint breakfasts, dinners, and journeys to shops or to the cinema. Otherwise, you risk having an illusion of a relationship, which, most likely, your partner will gladly support.
Who will refuse a bonus coffee and pancakes after a passionate night? Remember that your relationship is non-exclusive. Don't forget about that if you want to find NSA relationship.
Rule # 4. Do not control anything
Talking about NSA\ FWB type of a relationship, FWB suggests that you know each other quite well before starting having sex, there is some kind of friendship between you. NSA suggests that you don't know each other that well, you might have met in a bar or have been communicating on the Internet, but you cannot say you are friends. Anyway, whatever type of a relationship you choose, you shouldn't try to control at least something besides your sex positions.
If you are in the usual relationship, then the phrases, "Where are you?" and "What are you doing?" may be perceived as a manifestation of tenderness and care. However, in the case of NSA type relationship, this is perceived as an attempt to capture personal territory. NSA relationship does not imply jealousy, claims and any mutual interest other than sexual.
Rule # 5. Remember about protection
Sex is a very pleasant thing in contradistinction to sexually transmitted infections and undesired pregnancy of almost a stranger. Remember that your relationship does not involve exclusivity, so your sex should always be safe. Do not joke with your health, money and, as a result, nerves. Protection is the most important thing in this adventure. You should always use a condom and not look for any excuses! It's your obligation to have condoms and wipes for oral sex.
Half of HIV infections occur in heterosexual contacts. In addition, you should better choose condoms with nonoxynol-9 (look for a note on the package), it's a spermicide, and if something happens with the condom, the chances of a catastrophe decrease. Buy condoms of your size, don't take a size larger than necessary because it doesn't make any sense. Besides, you should better not be lazy and get tested for STDs on the permanent basis.
Rule # 6. Talk to her
If you want to enjoy sex and to get the best of it, do not be silent. Tell your "partner" about all your preferences. The fact is that you do not have time for experiments to find out what and how both of you like in terms of sex. So, tell her about your favorite sex positions, ask her how she likes it.
Rule # 7. Control your feelings
It's quite a simple thing to fall in love with someone you sleep with because oxytocin will do everything for you. If both (the keyword) of you do not plan to turn a fleeting love affair into a long and lasting relationship with a happy end, keep your feelings in check. One wrong step or a lovely message can destroy your plans for the nearest future, and your sex life will again experience a period of stagnation.
Rule # 8. Stay a gentleman
It is better to behave like a gentleman. Life has a very strange sense of humor, and you might have all chances to meet this woman again in the most unexpected situation. Besides, she might tell her friends about you. It's not about preparing breakfast, it's even not about staying in until morning because you can stay only if you are going to do that again. It's about your behavior in general and your readiness to satisfy the woman in return.
Rule # 9. Keep the secret
If you don't want to make long talks about moral and ethical aspects of NSA casual relationship, it's better not to tell your family, friends, and acquaintances about your choice. Many people will not support and share your decision because not everyone can accept and understand this way of life.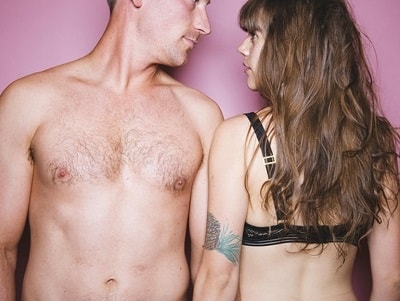 Anyway, there is no need to discuss your private life as well as to give room for gossip or scandals. So, if you do not dream of spending weeks answering and explaining the question, "How about children and family?", keep your mouth shut.
NSA relationship websites and apps
If you want to find NSA relationship, but you don't have much time to spend your evenings in a bar or a nightclub sniffing out a potential partner, then you should pay attention to one of the greatest benefits of the modern world, the Internet. You can find many different websites and applications, which have been created to make your search for NSA relationship much easier.
Pure. It will be suitable for those who are looking for NSA relationships and do not want to remember details about the multifaceted personalities of many other people. If you want to find a partner for the night, you can just upload your photo of a good quality, mention your sex and gender of the future partner, write a little about yourself, and the program will pick up a match for you nearby during an hour. The main advantages are that you do not have to register and that the app itself does not store any profiles or user data. All correspondence will be deleted in an hour after you agree to meet with your partner.
Badoo. This is a dating application with a multimillion audience of users. So, there are many different options here. The interface is simple and clickable. You choose the people you like, and if it's mutual, then the chat becomes available, and you need to show all your skills. Badoo takes your personal information from the profile on Facebook, so if you log in via the social network, then all your data will be filled in automatically.
Zoosk. Zoosk has become one of the most popular dating sites since 2007 because of its connection with social networks. In most cases, people of young age who are looking for NSA relationships choose this app. Today, more than 38 million users can search for potential matches and talk with them via social networks such as Facebook., Google+, Instagram, etc. Once a day Zoosk sends you a match, which you can reciprocate or refuse. It allows participants to independently look for matches in their area of residence.
openminded.com OpenMinded is a website that promises to provide you with non-stigmatization and bring the ease and flexibility of online dating to NSA relationships. So, if you are looking for a website, which will be responsible for the safety of your data, then visit it. In addition, this website will be suitable for those who are looking for alternatives of different types, speaking about relationships and sex, of course.
Tinder. If you want to meet new people to have sex, then this option is for you. Tinder is convenient and simple. Swipe right if you like a girl, swipe left if you want to skip a profile. Find your match. Start communicating. Meet. There is a system of mutual consent when it is possible to make a match only if there is mutual interest. No stress.
There are no comments. Your can be the first
Add Comment