When Is the Best Time to Ask For a Second Date?
If you think that a successful first date is a key to a successful and long-term romantic relationship, then you have never had a serious relationship. Yes, the first date is very important. You need to make a positive impression on your chosen one. But you have another important goal - to make the girl want to go with you on a second date. The first trip to the cinema or restaurant should have a logical continuation.
Most men make a serious mistake because of which they constantly fail at the very beginning of the birth of a romantic relationship. They are irresponsible regarding the second date. This is absolutely wrong. Organizing the second date is easier, but this has its own rules and nuances. We suggest that you not be like everyone else. From our new guide on second date ideas, you will know when to invite a girl to a second date and how to organize it correctly. Enjoy!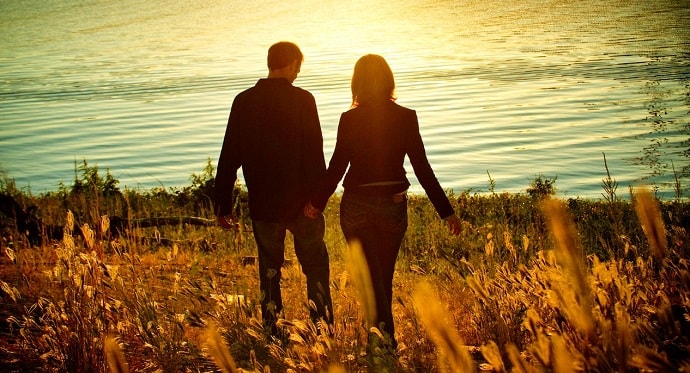 How to Get a Second Date
Most men, and women too, often have no idea of the needs of the opposite sex. And yes, many of us get a lot pieces of advice, sometimes correct, just to remember them ... and not to use. This is wrong, especially if the advice is given by a girl. Of course, all people are different, but there is some average figure which is suitable in most cases. And here are some second date tips from a representative of the opposite sex, tips that will help you get a second date in most cases.
Probably, many of you have heard some advice from those written below. If it is so, do not close the article with an expression of your face and thoughts like "I already know it". It is necessary to apply these tips in practice, and not just to know them. So do not be afraid to experiment and take the initiative - only the persistent men get a second date!
Use second date questions
So what to do on a second date? Ask questions, of course! Often men begin to get involved in a conversation in which the main figure is the man himself, and they do not ask the girl any questions. But you can listen to a monologue for a limited amount of time. It is worth asking the usual questions - what is her job, where she grew up, which hero from "SpongeBob" is her favorite. In general, all sorts of little things that show your attention to her personality.
In turn, the girl will ask you her questions, which will help you show yourself in the best way. For example, you can tell how you once defeated a lion with nothing in hand except a penknife. Well, this is the usual thing for you, isn't it? But remember that in this case, it is very important not to overdo it - do not turn the second date into an interrogation. Conduct a conversation in a relaxed manner and if you see that the girl does not want to answer this or that question, change the subject.
Be friendly to other people
No, it's not advice not to be rude to the girl, I think most of the adequate guys understand it without any advice. Simply, when you are on a date with a girl, be friendly, do not be rude, for example, to a waitress. Show your generosity, and leave some tips. If you show off your "bad guy" nature, then most likely you will not get any second date. And the first one can end very quickly for you.
Girls like guys who have good manners and are able to communicate with people. This is one of the most important indicators of the consistency of men, which should not be neglected. It is a very important second date advice!
Pay the bill!
Now, many of the men prefer to pay the bill for the girl. But still, there are those who have already adopted the new model as the basis for the behavior on a date when a woman should bear financial responsibility together with a man. Then in most cases, everyone pays for themselves. But it is still worth to pick up the tab. Even if you are not sure that the girl will agree to go on a second date with you, it will help maintain a sense of self-esteem. Of course, the situations may be different, but be guided by each specific case, leaving priority to paying the total bill on your own.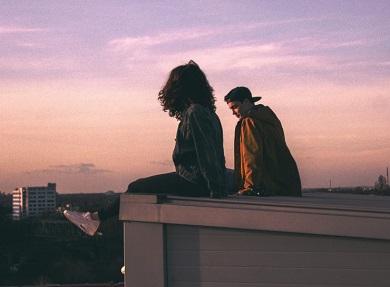 And yes, a special case can be called a situation where a girl orders the most expensive items on the menu. Then you can offer to split the bill, and do it while choosing dishes.
Create a romantic atmosphere
Often there are cases when a man could be interested in a girl romantically, but he could not interest her, as, in fact, a man. In this case, there is a risk of getting into a friend zone. Agree, there is nothing worse than the situation when you like a girl, and she likes you too, but only as a friend. In order to avoid it, try to create a romantic atmosphere on a date. Flowers, candles on the table, walk in the park. Well, at the end of the date, you can try (only gently) to kiss the girl.
Follow your instinct - if it seems to you that the date turns out to be too official, immediately correct it. Even if you have never been a romantic. During the first and second date, you must play by the rules of the girl - and they all love romance. Create an atmosphere of coziness. Let everything be as in banal melodramatic films - in this case, it will help you succeed.
The rule of two days
So what is the appropriate time between the first and second dates? This is often said and said a lot, but not many people listen to reason. So, do not call the girl right after the first date. Try to sustain a pause, and call in a day. Only not two days later, when the girl, desperate to get any news from you, goes on a date with another guy. And how to ask for a second date? When communicating, start a conversation with a phrase like "Hi, our last time turned out to be very interesting. What are your plans for Friday?".
Communicate as if you were just interested and you did not spend the day dreaming of seeing her again. There must be some intrigue between you - this is a prerequisite to getting a second date.
Second Date Rules
It is necessary to diversify all your meetings. Just change the place and time of the meeting on a second date. Whatever you imagine, do not make a second date the same as the first. It's time to prove that your fantasy works great. It is very important for a girl to know that she will not be bored with the new chosen one. This is almost as important as the confidence in the financial well-being of a man. If you visited a restaurant or were at the cinema on the 1st date, then on the second one you can go to an animal exhibition or to an aquapark - do something that does not look like the previous experience. It is necessary to turn your meetings into a little adventure, that will be joyful and interesting. On a second date, you will have the opportunity to look at each other in different situations - it is a great opportunity to maintain the new connection between you.
Study each other - do not waste time. For example, when playing bowling or riding a horse. You will see if a person can laugh at herself, if she is optimistic, if is she ready for an extreme situation. One way or another, you will have the opportunity to look at her reactions, and this may eventually tell you whether a person will be a good partner after a while.
Give your partner a chance to look at your relationship from the side. Let it be a rehearsal of how you can spend time together in the future (when you'll become closer to each other). Ask about relationships with relatives, ask her about the attitude to children and pets. These are great things to talk about on a second date.
On the second date, it's too early to get acquainted with friends or with parents. Immersed in emotions after the first date, you may want to invite your closest friends to the second date to show off your beauty to them. But this can spoil everything. You still do not fully understand each other to expand your mutual circle of communication. The second date is a very unwise occasion for acquaintance with the family. The lady can perceive this as a too кфзшв development of relations. This can frighten and nullify all your efforts. So be patient and meet her second date expectations - concentrate on communication with your lady.
Fun Second Date Ideas
The first date is a very exciting event if you met on a dating site and are worried about whether or not a person will be the same as they described themselves on the Internet. This is reminiscent of a job interview. So, the first meeting was held, and the second is just around the corner, and you are worried. Do not worry, it can go well. The main thing is to follow simple tips that will help you make a second date successful.
Choosing a place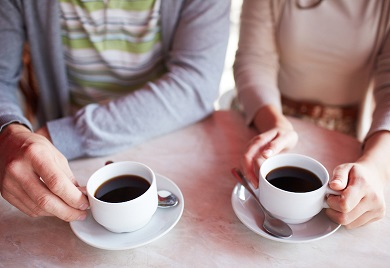 Do not hesitate to choose a more crowded place for a second date, and let there be more flirting. Here are some great ideas for a second date:
Pool or bar with pool. This is a great place to stop being afraid of each other and get to know each other... physically. Most often, there are many people in pools, so you will not be constantly in the spotlight. In addition, swimming in the pool creates a comfortable and relaxed atmosphere for productive communication. But this is possible only in the case that none of you suffer from some complexes associated with the body.
Jazz club. Jazz inspires a sexy dance, besides it's nice to sit and listen to good music without having to talk all the time. And while the jazz band will leave for a break, you can wittily joke with each other and discuss the performance of musicians. This is an excellent intellectual pastime with a girl.
A restaurant. If you did not want to spend a lot on your first date, then you can visit a restaurant on the second. The restaurant is a convenient place to get to know each other better. In addition, the discussion of dishes can be very exciting and interesting!
A quiet bar. To drink alcohol on a first date is not a good idea since nerves often take over us, and sometimes it ends with the fact that you drink more than you intended. On a second date, you will not be so nervous, and you can relax without getting drunk. You can calmly communicate and gain courage for a kiss. Prefer low-alcohol beverages.
Second Date Conversation: Tips and Advice
So what to talk about on a second date? Here are some good topics:
About unforgettable moments
On a second date, you can recall the most pleasant and unforgettable moments of your life. Each of us has something to remember and tell. This is one of the most interesting topics for communication, isn't it?
About Travel
You can always talk about travel. You can ask each other which cities (countries) you have been to, exchange impressions, advise something, find out where you would like to go, and maybe even that in the future you will go there together. Isn't it a great topic for communication on a second date?
About school
You can recall the funniest and unforgettable moments of your school life. Do not forget to ask the girl about her school life. Funny stories from your childhood can make you very close to each other.
About goals in life
On a second date, you can talk about your goals in life and plans for the future. Do not talk about marriage and children, otherwise, you will scare off your new lady. Ask what plans she has for the future, and what she dreams about. It's a great way to get to know the girl better.
About birthday
No matter how old you are, I'm sure that you had at least one birthday, which you can never forget. Why not tell your girlfriend how you celebrated your 16th birthday or your 18th birthday? Show your photos. Ask her how she celebrates her birthdays. I'm sure she has something to tell you!
There are no comments. Your can be the first
Add Comment