Where to Look for a Russian Girl
It's no secret that almost every foreign man wants to find a Russian girl. The reasons for dating can be many. For example, friendship and communication, marriage and the creation of a family, even a simple conversational practice with Russians are good occasions for the acquaintance.
The trend of dating and marrying Russian girls is growing every year. Getting acquainted with a foreign woman or girl, you must necessarily study the national characteristics of her country and cultural customs. It will help you better understand her character. You can get acquainted with Russian girls in different places, for example, cafes, bars, theaters, parks, city attractions. Choose a place to your liking and start to act and we will give you some tips.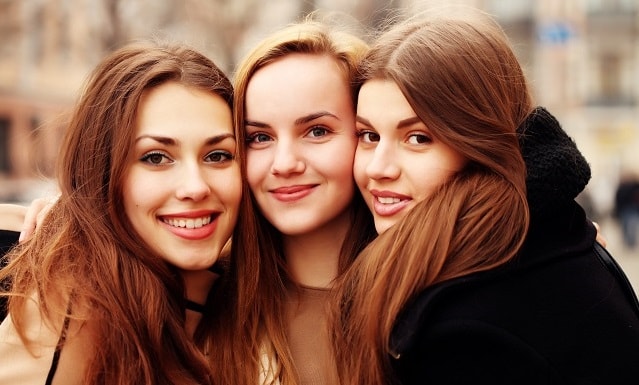 What Are the Best Places to Find a Russian Woman?
1. Dating sites
Dating sites, especially free ones, are very popular among Russian girls. These sites provide an opportunity to register a profile, add photos, and communicate. Many sites offer additional paid services. You will have more chances to interest a foreign girl at such sites. Also, it is much better in terms of security - scammers, who often hide behind photos of pretty women, don't register on such sites.
2. Language exchange sites
There are a lot of sites where people from different countries register in order to improve a foreign language and find friends from different countries - from Russia to Canada, from Italy to Japan. But people find their better half there as well! You could try as well. There is nothing better than combining learning with pleasure.
In most cases, the connecting language is still English. So, you will need it when registering and filling in a profile. Also, it will be good if you learn some Russian phrases if a woman doesn't know any language. But if you get acquainted with a Russian girl who already speaks your language, it is quite possible that you will not have to speak in English.
3. Social networks
It is impossible not to mention social networks - the 21st century's epidemic. Of course, you have a page at least on Facebook, so use it for the intended purpose! Russian women on these sites get used to the fact that someone can add them to friends list and write a message, so forget about excessive shyness. Usually, Russian girls often know almost nothing about foreign men, except for a set of stereotypes, so they may be interested in the opportunity to communicate with a local resident of some foreign countries. Take into account such social network as Instagram. If you register there, add good photos (not only selfie from the gym, photos of food, photos with friends and cars, etc) – it is likely that some Russian girls will like you.
4. Big Russian cities
Of course, not everything ends with the Internet. You can meet Russian girls in real life, as a rule, in a large city where there is a good percentage of them for example, in Moscow, St. Petersburg, etc. Pay attention to those places that are especially popular among residents - and it is likely that among them you will meet your potential wife.
5. Airports, railway stations, hotels
These are the places where you can meet a larger number of Russian women than in any other place. But this is a variant of spontaneous acquaintance rather than purposeful.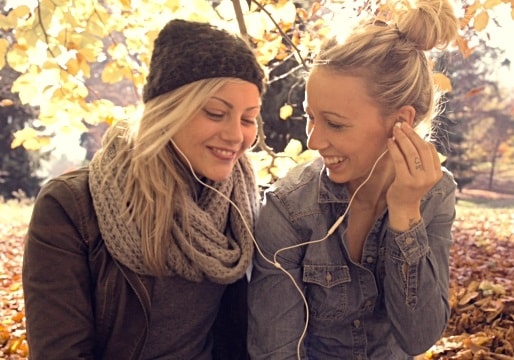 6. Universities
Perhaps the sixth place goes to the Universities. A huge number of girls study in almost all Russian Universities (except technical). And the circle of communication of most of them is often limited to fellow students from University, home, and several friends, but there are exceptions. Therefore, the sign of attention from such a nice, kind, and interesting man like you will be something new for them and perhaps pleasant. Here everything depends on you.
7. Nightclubs
Nightclubs are great places to look for a Russian girl. Girls go to clubs for relaxing, having fun, and making new acquaintances. According to unchecked statistics, about 70% of the girls who came to the club thought about leaving it with some man. Therefore, girls often behave much more relaxed in clubs than in any other place.
8. Cafes, restaurants, and other public places
What do people usually do in these places? You have understood right. You will answer that they sit, communicate, show themselves, and eat. But very often girls like to be in the spotlight as well. So if a girl came to a cafe alone then you can come to her and start an easy conversation turning it into something interesting and pleasant. But don't forget that sometimes the feeling of hunger stands before the rest. Be more positive and enjoy your meal!
How to Interest a Girl: 9 Tips
This question is almost the most important in the issue of the seduction of women and effective communication with them. We will give not only tips in this article but also tell how to become a magnet for girls once and for all.
1. Of course, a prerequisite is cleanliness and neatness. A greasy stain on a shirt or dried mud on shoes will not cause anything good, not to mention affection.
2. Show your individuality. This is an art that doesn't require special preparation. It is enough just to know your dignity and skillfully show it. Perhaps you have no equal in eloquence, or you play the violin no worse than Paganini - be sure to let your partner know about it.
3. If you are broad-minded, have knowledge in various fields of science, technology, and public life, then it will be easy to find a greater number of common interests and interest a girl.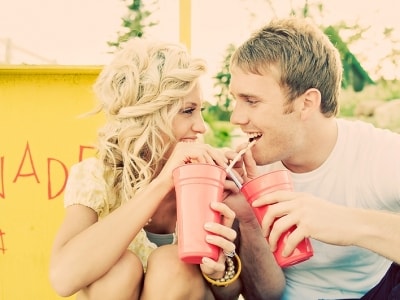 4. The ability to joke to the point and understand other people's jokes is highly valued in women's society. A good sense of humor can somewhat compensate for the shortcomings of appearance or education.
5. You should have an interesting personal life. Tell about your hobbies, interesting situations that happened to you. Perhaps you may say: "I have nothing to tell a girl about ..." Then stop spending every day on the couch with a bottle of beer. Look for interesting activities: sports, photography, cinema, concerts; visit various interesting events or just meet with friends and acquaintances.
6. Russian girls love confident men who are able to defend their opinions and clearly know their desires. After all, this is a clear sign of stability.
7. Even the most inflexible girls prefer men who are able to independently make decisions.
8. Honesty is the guarantee of a long-term union. Once discovered lies can destroy even the closest relationship forever.
9. If you get acquainted on the Internet, then you can interest a girl in social networks mainly by your appearance and social status. If you have a well-filled profile and good photos that show that you don't like to waste time in vain, but love to travel, meet with friends, go to fashionable places, etc., then it is enough to write to a girl anything you want and more likely she will get acquainted with you.
Of course, there is no universal recipe of how to interest a girl, and you can act as you think is right. After all, there is no limit to perfection.
We hope that our advice will help you start dating Russian girls. Everyone can find advice for themselves because it is necessary to act in each case according to the prevailing circumstances.
There are no comments. Your can be the first
Add Comment