How to Plan a Bachelor Party for Your Best Friend
Most of us think that it is easy to plan a bachelor's party. And that's why all the men don't have original ideas and forget about important details. Panning a bachelor party is full of nuances and dangers. That is why we have a complete guide for organizing a party for men. Follow the best bachelor party ideas below, and you will have something to remember for whole your life.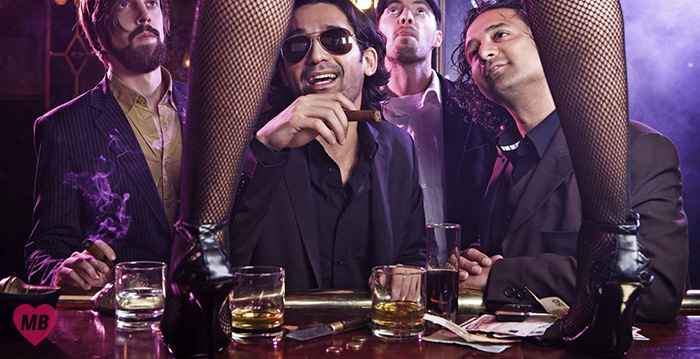 Bachelors Party Origins
When men find woman for relationships, they want to marry them one day. It's always been like this. The tradition of having a bachelor party appeared a very long time ago, in ancient Sparta. According to the tradition existing in those days, the future husbands and their friends gathered together on the eve of the wedding to arrange a grand drinking party. Initially, that tradition carried the desire to have fun with close friends for the last time, say goodbye to a bachelor's life, and swear that friendship will continue in the future despite marriage.
The tradition of bachelor parties settled down at a later time as well. In the 40s and 50s of the 20th century, those events were called the "gentlemen's dinner." Such a dinner was usually arranged by the groom's father and, as in ancient times, nice speeches sounded at dinner, and the atmosphere of the holiday reigned. Those dinners were held in the honor of male friendship and an important event in the life of every man – the transition from single life to the life of a married man.
In the past few decades, such a dinner has been replaced by a party. And the changes affected not only the name of the event but also the customs. Now a bachelor's party is arranged not to congratulate the groom but to give him the opportunity to spend the last night of "freedom" with friends. Therefore, at the party, the groom is allowed to do everything that he can't do being married. From that moment, rules of relationships will be changed forever.
Bachelor Party Rules and Stereotypes
The key to a nicely spent bachelor party is a lot of fun, interesting program, the right venue, as well as the good mood of the groom and his friends. By tradition, such a party should be held on the eve of the wedding. However, given that often the fun drags on after midnight, it is better to hold a bachelor party in advance, for example, a week before the upcoming wedding. So, what are the bachelor party rules?
1. Invite only your close friends
It is the first thing in bachelor party planning. Don't invite to the bachelor party men from the environment of the bride – brothers, classmates, colleagues. Even if you have excellent relations with them, this is not a reason to let them on your personal holiday. Of course, there may be a situation when your close friend is also a close relative of the bride. What to do here? Either keep the bachelor party secret from him or hold the bachelor party very decently or don't hold the party at all.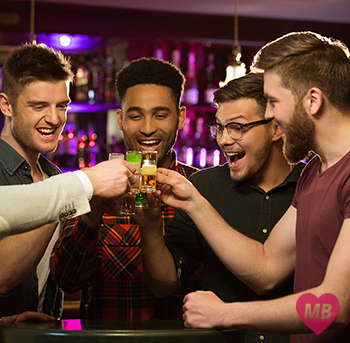 2. Give a gift to a bride
What to do for a bachelor party? On the eve of the bachelor party, a future groom often gives a future bride some very symbolic (and expensive!) gift. The joy of the gift received will supposedly pacify her feeling of jealousy, and she will perceive a party more loyally. It is one of the most important rules you shouldn't forget about. So, remember such things to do for a bachelor party.
3. Be ready for anything
How to plan a bachelor party? You should know that the most unthinkable things happen at bachelor parties, so be prepared for everything. Sometimes friends dress up in funny costumes, dance, and sing songs in karaoke. Thus, they have fun, forget about the problems, worries, work, and social status. This is your day, and you should remember it forever!
4. Don't make a bride jealous
Many guys believe that girls are a mandatory "attribute" of the bachelor party. Hot girls come out of the cake or ring the doorbell and start their seductive dances right there. It's up to you whether to invite them or not. But if the bride is too jealous, it is hardly worth doing it. Sometimes friends agree and invite women to the party, not telling a groom about it to make a surprise. It is not forbidden, but don't overdo it.
5. Forget about phones
Warn your loved ones in advance that your phone will be turned off. Let all friends turn off their gadgets too. It's not very interesting when a wife or a girlfriend calls 100 times in a row, trying to control the situation. Moreover, many men who drink alcohol want to chat with women and talk about their love. The next day, they may not remember this. So, imagine that the groom takes the phone and calls his ex. There will be a great scandal.
6. Don't try to get into the bachelorette party
Guys often do this. Or have you forgotten that while you are having fun, your women are doing the same thing? Of course, you can combine two parties. This is wonderful. Maybe someone will feel more fun, but farewell to a bachelor's lifestyle will not take place. In addition, a groom will be under the watchful eye of his beloved bride. Men will have to limit themselves to many things. Do you need it? So don't interfere with each other and let everyone celebrate in their "territory."
7. Alcoholic beverages are one of the key components of the bachelor party
Surely, everyone will be drunk, and a headache will make itself felt the next day. Therefore, it is best to plan a bachelor party in advance, you don't need to get together the day before the wedding. It is better to do this a week earlier. You will have time to relax, freshen up, and gather your thoughts in your head. It is important to look well-groomed on the wedding day. It is unlikely that you will be so the day after the bachelor party, moreover, a fume is inevitable.
Bachelor Party Planning in 2020: How to Make It Right
When organizing a fun party, you need to consider some rules. How to turn this evening into an unforgettable adventure so that later you all recall it with nostalgia? Follow this bachelor party plan.
1. Organization decides everything
The main issue of the organization of the bachelor party is the date. By tradition, the party is held on the eve of the wedding, but this is not the best option. The party itself and alcohol will leave marks on the groom's face, his well-being, and as a result, at the wedding, he will not look the best way. Western traditions suggest holding a bachelor party on Friday, which allows them to take a break from emotional farewells with freedom and look fresh and cheerful at a wedding. You can also hold a bachelor party a week before the wedding. Then there is less trouble around, and there will be time to relax.
2. Everything depends on the place
It is important to choose a good place for a bachelor party! It all depends on your friends and what party is planned. Conducting a bachelor party with dancers and music is best organized in a club where you can have fun in the VIP-room. Also, you can spend time in a country house or even in your apartment. More relaxing parties can be arranged in bowling, a billiard club, a sauna, etc. In summer, there is the possibility of a trip to the lake, forest, etc.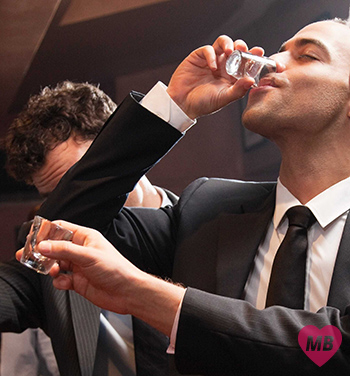 3. Send invitations
When you plan a bachelor party, send invitations three weeks before the party. Invitations should reflect the style of the bachelor party. If the evening is official, send beautifully-designed invitations with the help of a postman. If you plan to hold an event in a simpler style, you can call or send an invitation via the Internet. You should supplement the invitation with information about the cost of the event, venue, time, etc.
4. Come up with a good scenario for the party
Organization of a bachelor party without a strictly thought-out scenario and a list of entertainment can be a waste of time. This evening should be remembered by the groom, and therefore, don't limit your imagination. Holding a bachelor party always implies some kind of dance show, playful contests, and small souvenirs to the groom with meaning.
5. Don't overdo with alcohol
Not a single bachelor party is complete without alcohol. This is understandable to everyone, but you need to drink in moderation. If the party is held on the eve of the wedding, you should choose one drink and drink it in small quantities. If the groom and his friends have time to move away after the bachelor party, then everything depends on desires and imagination. But it's better not to try everything in a row and remember the golden rule of parties: you should start with light drinks and smoothly switch to stronger ones.
6. Friends take on all the costs
Who plans the bachelor party? That is right! Friends! If you plan a bachelor party for your friends, then you should do everything and pay for everything. The groom shouldn't pay for anything: this is a gift for him, his party. So, agree with your friends in advance how much money you are willing to spend and pay for this party.
7. Think about transport and entertainment
Surely, you won't spend time in one place all night, plus, you will definitely drink alcohol. Therefore, you should think about the issue of transportation: how to get from one place to another? Most likely, there will be a lot of you. So, you will need more than one taxi (or one big one). Think about it. Also, there must be some kind of entertainment. You can play billiards, poker, preference, or any other interesting game. Having fun is very important. Come up with interesting ideas.
8. Be reliable
Your friend could always trust you, and on this day, he especially needs your reliability. What happens at the bachelor party remains at the bachelor party, even if you quarrel in a month and don't want to know each other. Even if you find it difficult to communicate with someone, remember that a bachelor party is a taboo. Don't reveal all the secrets of it.
No matter how you want to spend a bachelor's party, whatever option you like, remember that the main thing is that this evening must be really positive. And we would like to advise you to combine the above options so that to make your party as diverse as possible. Decide for yourself in what scenario you want to spend your holiday, but do it wisely so that later, it will not be "aimlessly spent time."
There are no comments. Your can be the first
Add Comment