How to Plan a First Date to Impress a Girl
What should preparing for a date look like? What are the necessary steps to plan a date for her? Below we will shed light on what exactly you have to do to make it work most successfully and why some meetings end well while others do not.
The real reason for the success of the date is not where you are meeting at and what you are talking about with the girl. Putting on your best outfit and poring a liter of cologne also lie on the surface. There are, of course, some other deeper things that you should pay attention to before you make a date with a girl. We will try to give you a checklist of the necessary parameters you should follow to find a woman online, ask her out, and arrange the best date she has ever had.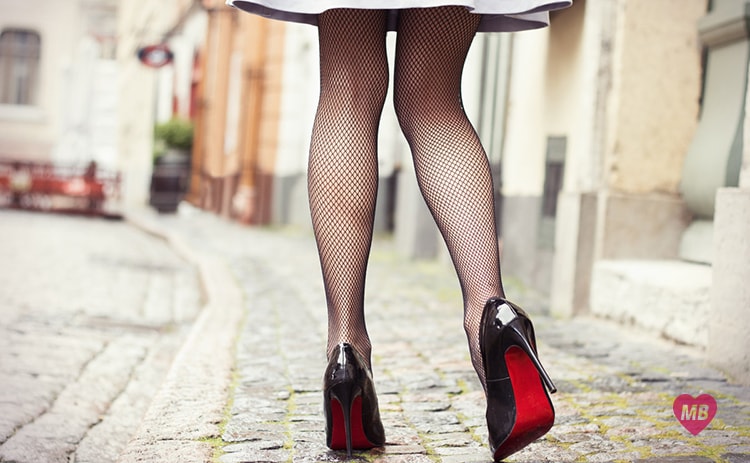 Do You Need to Plan a Romantic Date Really Carefully?
When it comes to a date with an interesting girl, men are divided into two types: a brilliant strategist who comes up with a detailed schedule of what will happen and at what time, and a guy who lets it go by itself. Sometimes men try different options with different women. On the other hand, when you are really in love, the chances to plan a romantic date and follow it are slim to none. Everything goes not as predicted, and you end up just having a wonderful (spontaneous) time. So, should men even wonder how to plan a date night in such a case?
In fact, it's impossible to guess and schedule everything. One girl will appreciate the prudence of a young man who has booked a table in a restaurant or bar, and warned the waiter that she drinks coffee only with lactose-free milk. Another woman will be happy to sit with a man an hour before dinner at the bar threshold waiting for a table, twirling a glass of aperitif in her hands, and listening to his stories about this and that.
And what do girls think about a date? This is not so much a date that you should take seriously but your appearance and overall look in the first place. What to wear, how to behave, and whether to order a large cheeseburger with cheese sauce that will drip over your or her shirt. Of course, girls get nervous too, and this is not an exam where they will ask you, "Are you ready for our meeting?" The fairytale expectations of princesses can be left behind. If you think that on the first date you have to bring flowers, think about the place where you are going. If it is a restaurant, then you can buy the biggest and the most beautiful bouquet. But if you are going to walk through the park, it will be hard for a girl to carry such a heavy present. This and other details you should take into consideration. So, if a young man is open, sociable, doesn't postpone or cancel a date at the last moment, has a good sense of humor, is gallant, shows a sincere interest in his companion, then the chances that the girl will like him are high. Here the scheduled plan doesn't matter so much. As a conclusion, you should think about where to go and what to do, but do not get stuck calculating the detailed plan. As you will see from the tips below, to plan a perfect date is more about preparing yourself than puzzling over what to say and at what time.
How to Plan a Date with a Girl: a Universal Guide
You must clearly understand exactly where and when you will invite the girl. This is a fairly correct approach, and we advise you to stick to it. But how confident can you stay when a girl refuses to go somewhere, and your "step-by-step" plan breaks down? Are you able to predict any unforeseen circumstances or you want the date to go exactly as you planned it? Now we will consider what things you should pay attention to not to fail on a date and what to do in case everything goes wrong.
1. Asking a girl out
When asking a girl out, you should be yourself. Try to tell her about your feelings so that she doesn't get confused. Do not try to pretend to be a hero (unless, of course, you really are one). Any lie sooner or later becomes revealed, and the girl will think of you as a liar for a long time to come. So, to ask her out, you should tell her that you are asking her out! No hint about "whether she would like to have a cup of tea with you" or "you need her help in some matter, so you invite her to your home."
Start with a compliment. Tell her that you find her attractive/interesting/funny/pretty and would like to spend some more time, so you plan a date night. Find something attractive in her, what made you like her, and reveal this to a girl. A smile, a curl of her hair, her hobby, intelligence, or the way she laughs - notice these things and tell her about them. When a girl hears compliments, she will show even more of her positive qualities, will be more sincere and open with you, and this is a guarantee of continuing your relationship. After you complimented her and invited a girl for a date, you should wait whether she will accept it.
If the girl agreed to go on a date with you, then it means that:
She liked you. You have attracted her with something and managed to stand out of the crowd. So more confidence, man.
She is ready to give you a chance. She sees in you a man, not just a friend.
A date is a chance to make a first impression. She will evaluate you, look closely. Think about how to act so that she has good memories left of you.
2. Choosing a place and entertainment
To plan a date, choose those places in which you will feel as comfortable and relaxed as possible. If there are places that fit these criteria, and also suit the interests of the girl, then this is perfect. If not, choose favor of your comfort because the girl will appreciate it when you open new activities to her rather than you two go to an ice rink, and you constantly fall ad embarrass her.
Of course, in winter it is better to meet in warmer places, and in summer - in cooler ones. You should choose a place in advance, and if it is nothing special (the place doesn't require a special dress-code or is not far away), tell about it spontaneously. So that the girl doesn't notice how long you have been struggling over it. The reason is simple: not knowing exactly where you will go, she will suspect that the meeting may take place in conditions that are uncomfortable for her. And only this one can make her refuse to meet you or make her feel stressed. If you tell her about the place, she will stress less, but the romance will go away.
So, to choose the best place, speak the language of her interests. Try to find out what the girl does in her free time before your first date. What are her hobbies? Does she play sports? If you want to impress a girl, and you know that you will feel ok trying something new, you can spend a date in her natural habitat, an environment familiar to you. But think about her comfort in the first place.
3. Coming up with a date and time
How to plan a romantic date for your girlfriend? Think about a simple algorithm of your actions. If you invite the girl, then she expects that you will know what to do. For example, first, you meet in Central Park, then you go to Central Square, and after that, you have dinner at the restaurant that you have booked. The smallest result is a kiss at the end of a date. The maximum is that you want to hook up. Remember that a girl should feel your confidence. Therefore, if you do not know where to go because you did not think about the route, you will be tense, and the girl will feel this instead of relaxing and having a good time with you.
Even if you plan to simply meet and take a walk around the city, think over your root. It will take you 3 minutes of consideration on your way in a taxi. Let your walking route include a couple of interesting places where you are well oriented. So, you will feel more confident, and you can tell her interesting stories related to these parts of the city. If the weather is not very suitable for walking, and you want to sit in a cozy place, make sure that you know a quiet romantic spot around the area you will be at. Cinema is not the best solution because on the first date you need to communicate more and get to know each other so that there is interest to meet again.
You need to clearly know where and at what time you pick up the girl. You should also have plan B if something goes wrong (for example, your favorite restaurant will be closed). Thus, you will appear not so prepared but responsible and protective. Remember, you need to arrive at least 15 minutes before the agreed time as it is inexcusable for a man to be late. Arriving in time or in advance will show your respect for the girl and start a date with a positive note. If possible, give her flowers or a small gift - most girls will appreciate it.
4. Picking up style and image
Girls love clean and well-dressed men. Appearance makes a very big impression on them. If they see a messy guy in dirty shoes, believe us, the chances of a second date are almost absent. Get a good perfume, clean your shoes (it's also nice to have a brush or shoe polish with you). The main thing is to match the appearance of your companion, so, if you know that the girl prefers a casual style, and you will go to a chill place, you should not overdress. And in no case you should wear anything sporty to a first date. The only situation appropriate for this is going hiking. But this is unlikely to happen.
Because men do not normally wear makeup, their main ace in the hole in the hairstyle, and overall looking healthy. So, be sure to get enough sleep. This way you will look fresh and handsome. Therefore, the obligatory rule before the first date is to not text each other for too long at the night but go to bed earlier.
Returning to the topic of flowers, they will be your best accessory. Here you should take the place of the date, the season, the weight of flowers, and the personality of a girl into consideration. If she seems romantic and prefers traditions in dating, giving her a beautiful bouquet will make her really happy. But you shouldn't spend a fortune on flowers, in case you do not earn enough to give a girl 101 rose each date, it is better not to do this in the first meeting. Otherwise, you put a very high standard of the girl's expectations from you. And in case you wonder how to plan a picnic date, flowers will look odd. They suit date nights and restaurant meetings more than relaxed open-air picnic.
5. Planning a list of topics and questions
One of the things the guys are the most nervous when they think about how to plan the first date is the list of questions. You can arrange a perfect date, order her a giant bouquet and book a table at a fancy restaurant, but this will not matter if you sit in silence. The girl agreed to go on a date with you to get to know you better. And here the issue of preparing is somewhat complicated. On the one hand, you should act naturally, but on the other hand, you may get nervous and forget everything you would normally talk about.
But what a woman will surely not be delighted with is arrogance, obscene language, stories about your exes, boasting, and empty bragging. However, even stories about your exes can tell a lot. Women hate when guys tell them about people they have been dating before, but many of them are wise enough not to cut in. Because the way you recall your exes, how you describe your breakup, whether you call them good people, or say that all women are the same is very important. You practically give the mortal weapon straight into the hands of a girl.
As you see, talking about exes is a taboo on a date. Here is another life hack for men: do not tell everything about yourself in a row, create a fleur of some mystery around you. This does not mean that you need to hide something and not answer direct questions, just leave some facts of the biography for the following dates. Then during the next meeting, you will have something to fill the conversation with. And it's even better to demonstrate your virtues in practice, for example, surprise a girl by reciting your poems, a walk through the most beautiful places in the city, etc. Women appreciate actions more than words that in reality will cost nothing. In conclusion, a prepared man is the one who doesn't talk much but talks about interesting stuff, the one who has a plan of where to go and … flowers.
Be Ready for Anything Unexpectable
Even girls get anxious when they wonder how to plan a date for a guy. To avoid additional stress, you should think about many details in advance. Carry with you everything you need for an ideal date, this can be a blanket for a picnic, a bottle of wine, enough money, even a car, etc. What if you are both so excited and want to go to your place? Before you go on your first date, clean your house so that your new girlfriend doesn't faint at the sight of dirty socks scattered all over the place. You should also have money for a taxi if you do not have your car. What about some other possible force majeures?
You can always change the place or time
No matter what they say, the place of the first date matters. Especially if you invite the girl because you should be confident that everything goes smoothly. The place for the first date should let you communicate in a relaxed and comfortable atmosphere. But a walk in the park in twenty-degree under zero does not fall under the definition of a "comfortable environment." And a suggestion to go to your place to "warm-up" may sound ridiculous. So, in case the weather changes, or you find out that the cafe you have planned to visit will not be opened, or you just have a better idea to spend time together, do not hesitate to tell the girl about it. The same applies to the scheduled time. You may both have work, relatives, friends, your cat may fall ill because this is life ad not always everything goes as predicted.
The odd man out
If you take a friend with you on a date, this meeting will automatically fall out of the "Date" category! If you are too scared to meet with someone you like face-to-face, then how do you plan to date them? Love is the game for two, there should be no third wheel embarrassing the girl on a first date. Of course, if you have invited someone with you to a meeting which was considered a date, the girl will be impressed. But not in a good sense.
Do not drag out
The first date should not be too long or exhausting. You meet each other in real life to understand whether you match or not. But this does not mean thorough studying of each other's biography or telling about your childhood traumas for several hours. An hour or three will be enough for a first meeting, apart from the cinema dates. Because the majority of the time you will watch the film and not talk to each other, you may have a coffee for another hour. But this is completely enough, so, read the signs the girl gives you. Ask her whether she doesn't have any plans for tomorrow, maybe she doesn't plan to stay with you so late into the night.
Everybody wants sincerity
Of course, on the first date, you need to look good. This applies to the appearance and your inner world. Talking about the first impression, appearance is important literally the first few minutes, the bigger part of the task is to interest your interlocutor. Quality communication is the key here. It must be sincere and in no case go into the form of interrogation! But there is another pitfall here: you need to feel the thin line between sincerity and excessive talkativeness. Of course, talking about yourself is nice. But let the girl talk more while you should listen. If you match, you will have plenty of time to tell about yourself. So, listen to what she says and make compliments. Otherwise, you will ruin everything
There are no comments. Your can be the first
Add Comment